Santos plans to leave Tern wellhead on site
Santos has filed its environment plan for the abandonment of the Tern-1 wellhead to the Australian offshore regulator and the plan is now under assessment.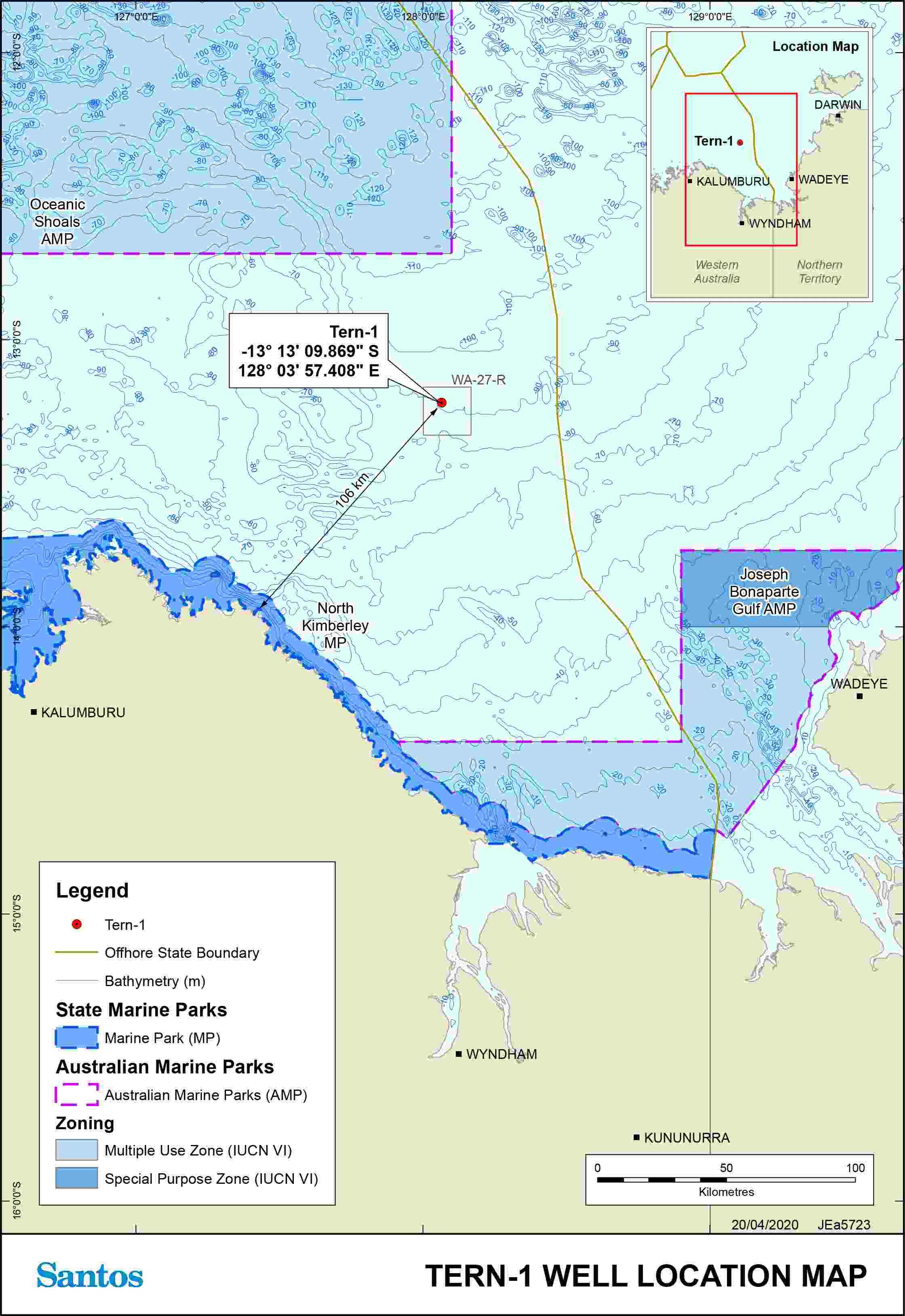 The activity will occur in Petroleum Retention Lease WA-27-R.
Santos and Bonaparte Gas and Oil are joint titleholders of petroleum retention lease WA-27-R, in the Bonaparte Basin, approximately 300 km west-southwest of Darwin and approximately 100 km offshore from the Western Australian coast.
According to NOPSEMA, the Tern-1 well was drilled in 1971 targeting potentially commercial gas resources.
The well was plugged and abandoned in the same year and now Santos proposes to leave the wellhead permanently in-situ.
At the time of abandonment, the well was plugged using two cement plugs and the wellhead was fitted with a steel environmental cap. The abandoned wellhead was approximately 1 m in diameter and 5 m above the seabed. No other infrastructure remained above the seafloor
The defined petroleum activity for this EP comprises of leaving the wellhead in-situ in perpetuity.
No further operations or works are required. No future wellhead surveys or monitoring is planned.
The petroleum activity ends upon acceptance of the EP by National Offshore Petroleum Safety and Environmental Management Authority (NOPSEMA) and on submission and acceptance of the notifications.
At process end, Santos will have made arrangements satisfactory to NOPSEMA for leaving the wellhead (property) in-situ.