Shell enters two blocks offshore Mauritania
Oil major Shell has signed two Production Sharing Contracts with the government of Mauritania for the exploration and potential future production of hydrocarbons in the offshore blocks C-10 and C-19.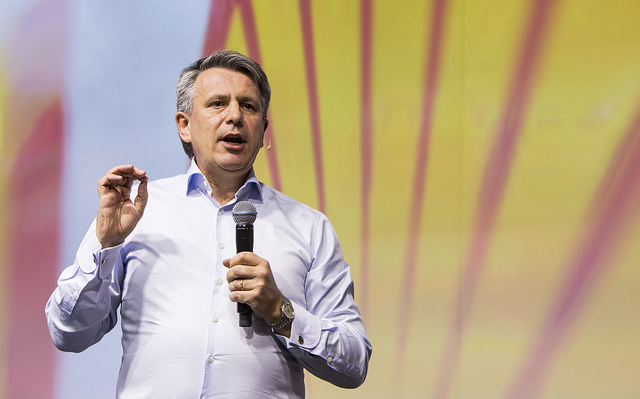 The agreement was signed on Monday, July 23 between Shell Exploration and Production Mauritania (C-10) B.V. and Shell Exploration and Production Mauritania (C-19) B.V. and the government of Mauritania.
Blocks C-10 and C-19 are located offshore Mauritania in water depths ranging from 20 to 2,000 meters. The total area of two blocks is approximately 23,675 square kilometres.
"This move represents Shell's entry into the West African Atlantic Margin exploration basin, which has significant potential," said Andy Brown, Shell's Upstream Director.
The Mauritanian Minister of Oil, Energy and Mining, Mohamed Ould Abdel Vetah, said: "Shell's new entry in the Mauritania offshore area represents an important added value to the exploration activities and will contribute to maintain the momentum for developing the energy sector in Mauritania."
Shell to set up office 
Following the customary government approvals of the contracts, Shell will set up an office in Nouakchott and begin exploration activities, starting with reprocessing and analysis of existing seismic data and acquisition of new data.
Shell will operate the exploration program with a 90 percent interest. Société Mauritanienne des Hydrocarbures et de Patrimoine Minier, the national oil company of Mauritania, holds a 10 percent interest.
Additionally, Shell and the government of Mauritania have agreed in a Memorandum of Understanding to jointly evaluate further offshore exploration opportunities, examine new ways of meeting the country's domestic energy needs, and build capability in the energy sector.
Chariot deal 
Shell Exploration and Production Mauritania (C-19) B.V. has agreed with Chariot Oil & Gas Investments (Mauritania) Limited, a wholly owned subsidiary of Chariot Oil & Gas Limited (AIM: CHAR), a back in right for a working interest of between 10% to 20% equity in the C-19 block at a future date, subject to the customary regulatory approval by the Mauritanian Ministry of Petroleum, Energy and Mines.
Chariot secured an exploration licence over the C-19 block in Mauritania in June 2012. The company subsequently acquired 3500km2 of 3D seismic data and undertook extensive reprocessing of legacy 2D seismic data which led to the identification of a significant resource base in a number of plays, prospects and leads.
According to Chariot, the work undertaken by the company to derisk this block resulted in significant interest in farm-out data rooms from a number of potential partners, however the prevailing industry sentiment in a low-price environment was such that these did not lead to a transaction. As a consequence, in June 2016 the company elected not to enter the First Renewal Phase which carried a well commitment.
In the intervening period Chariot has been working with Shell, SMHPM (the Mauritanian State oil company and a 10% partner in Block C-19) and the Mauritanian Ministry of Petroleum, Energy and Mines to secure a new exploration and production contract over the C-19 block.
Chariot is currently considering the merits of exercising this back-in option right.
Larry Bottomley, Chariot CEO commented: "Chariot considers the C-19 block has the potential to deliver material hydrocarbon accumulations. The focus of our evaluation of the option will be on value, portfolio balance, risk management and capital discipline."