Shell preparing to spud offshore Bulgaria well using Noble Corp. drillship
Oil giant Shell is getting ready to start drilling an offshore well in Bulgaria using a Noble Corporation drillship.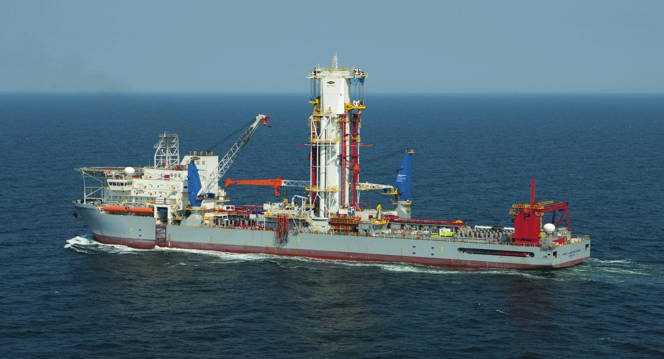 Offshore driller Noble Corporation said on Monday Shell would start drilling in Bulgaria using its Noble Globetrotter II drillship in early January, on a dayrate of $275.000.
Offshore Energy Today has reached out to Shell, seeking info on the drilling program in Bulgaria.
A Shell spokesperson said:"We successfully completed a comprehensive geophysical survey in January 2017 in the Block 1-14 "Khan Kubrat" licence area, within the Bulgarian sector of the Black Sea.  We are currently in the process of preparing for a single exploration well in the Khan Kubrat Block and will conduct all necessary assessments in line with Bulgarian legislation and Shell internal procedures. The exploration drilling programme is expected to commence in 2019, and is expected to take approximately 3 to 4 months to complete, subject to final planning and approval."
To remind, Shell had in December 2016 exercised its right to idle the Noble Globetrotter II, which was operating under 10-year term contract, for a period of up to 730 days, starting January 2017. Shell has since paid $185,000 per day during that idle period.
Meanwhile, Noble had the right to lease the rig to other customers and has successfully done so keeping the rig busy for a few months on two separate stints with Total, also in Bulgaria, on an undisclosed fee. Also, Total had in early 2016 used the rig to make a play opening oil discovery in the Khan Asparuh license.
Dayrate adjustments
The Noble Globetrotter II drillship, built in 2013, has a contract with Shell until 2023.
As for the new dayrate, Noble said that following the conclusion of the idle period – idle for Shell at least – the drillship will earn a dayrate based on a market index or the newly established floor of $275,000, whichever is higher.
Noble said that dayrate would be adjusted every six months thereafter until completion of the contract, with a maximum 15% performance bonus.
Offshore Energy Today Staff