Shell resumes LNG loadings at Prelude FLNG
LNG giant Shell has resumed cargo shipments from its Prelude FLNG facility offshore Western Australia.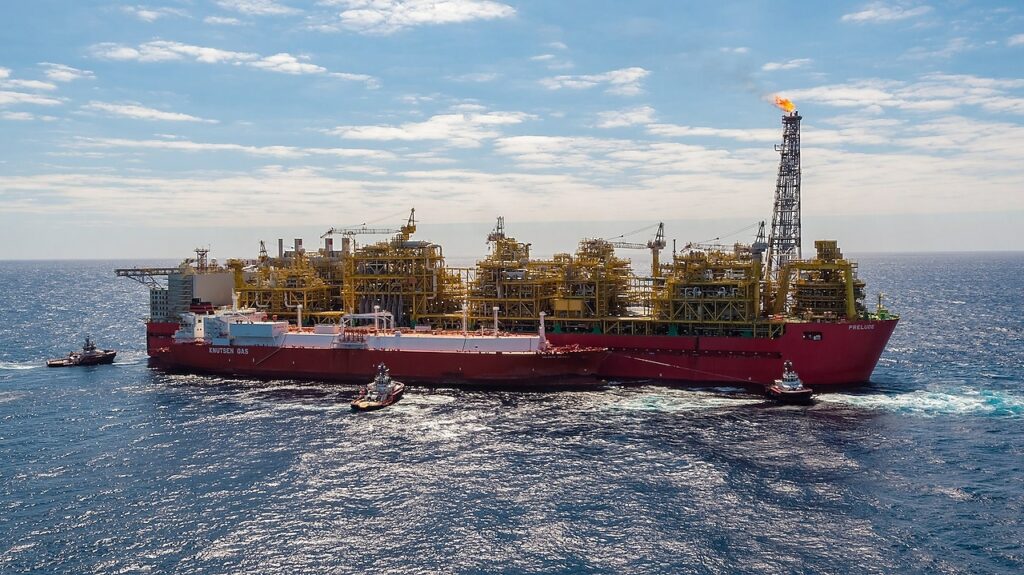 Shell spokesperson noted that LNG cargoes have resumed from Shell's Prelude FLNG facility.
According to the AIS data provided by Vessels Value, the 147,600-cubic meter tanker, Symphonic Breeze, was the first to load cargo from the facility in almost a year.
To remind, the FLNG unit has been offline since February 2020 due to an electrical trip.
The shipping data shows Symphonic Breeze loaded the cargo and departed the Prelude FLNG unit on January 6. Currently, it is sailing in the Halmahera Sea, Indonesia heading for Japan.
The data also shows the vessel is heading for JERA's Higashi-Oghishima facility which includes a thermal power plant and an accompanying LNG storage facility.
Responding to an Offshore-Energy email, Shell spokesperson stressed that Prelude is a multi-decade project, with the company's focus remaining on the delivery of sustained performance over the long-term.
The FLNG has the capacity to produce 3.6 mtpa of LNG, 1.3 mtpa of condensate and 0.4 mtpa of LPG.
Shell operates the Prelude FLNG, located 475 km from Broome in Western Australia, with a 67.5 per cent stake.
Japan's Inpex holds a 17.5 per cent stake, Korea's Kogas 10 per cent, while Taiwan's CPC holds 5 per cent.