Shell's floater rig of the year award goes to Maersk drillship
Danish offshore drilling contractor Maersk Drilling has revealed that one of its drillships has been named floater rig of the year by Shell, a UK-headquartered energy giant, thanks to a drilling campaign in Brunei.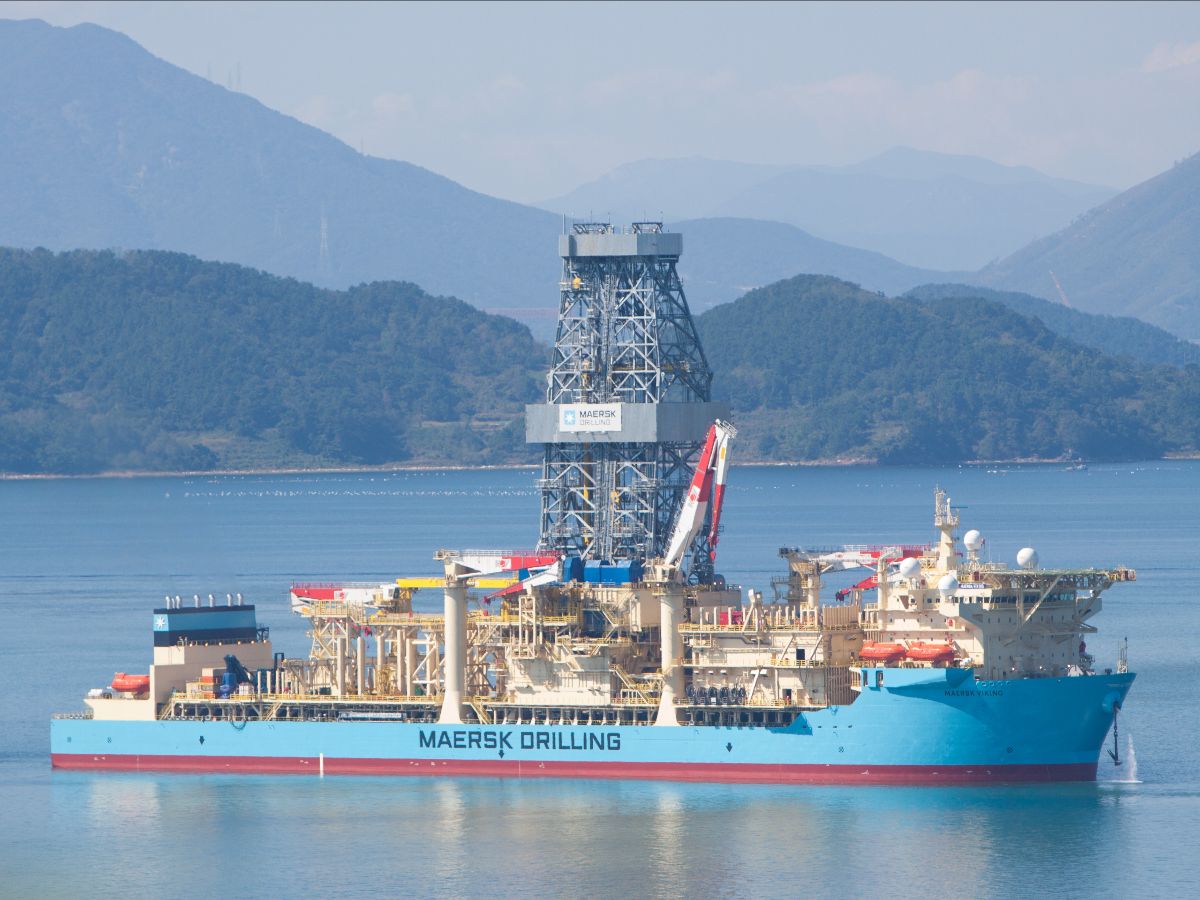 In a statement on Friday, Maersk Drilling announced that Shell had named Maersk Viking its 2021 Global Rig of the Year in the Floater Category, in recognition of the drillship's "outstanding performance in all aspects" during its time in Brunei Darussalam.
Menno Bosma, Unit Director, Maersk Viking, remarked: "2021 was an amazing year with many highlights for Maersk Viking, and it is a great honour to receive this award and recognition from Shell. The award is a testament of how we have delivered best-in-class performance during the start-up and completion of operations in Brunei in a year that was still challenged by COVID-19."
Back in November 2020, Shell awarded a one-well contract to the Maersk Viking drillship for operations in Brunei. Later that same month, a one-well contract extension was agreed for the drillship with work expected to start in May 2021 in direct continuation of the rig's previously agreed work scope.
Shell decided to add to the rig's backlog in April 2021 when it inked a new deal for four development wells and five additional one-well options for work offshore Malaysia, the Philippines, and Brunei Darussalam. Come February 2022 and Shell opted to execute two of these options, leaving three one-well options, which can be executed to further extend the rig's work scope offshore Malaysia.
The Maersk Viking drillship started a two-well exploration drilling contract with Brunei Shell Petroleum Company (BSP) in April 2021, and Shell justifies the Rig of the Year award with "an all-round excellent performance in every area including safety, operational efficiency, and the safe and successful start-up of the campaign with BSP," according to Maersk Drilling.
The Danish offshore drilling contractor explains that its relationship with Brunei Shell Petroleum dates back to 2007 and has resulted in multiple Rig of the Year awards, including three consecutive wins in the Jack-up Rig Category for Maersk Convincer from 2018 to 2020. Maersk Drilling has now won nine Rig of the Year awards in total from Shell during the last decade.
Morten Kelstrup, COO of Maersk Drilling, commented: "We're extremely proud to receive this award which recognises the extraordinary efforts of the entire Maersk Viking team in close collaboration with our long-term customers at BSP. I want to congratulate everyone that has contributed to this success, including both onshore and offshore colleagues as well as our partners with both the customer and the service companies involved."
Delivered in 2013, Maersk Viking is a high-spec, ultra-deepwater, 7th generation, Samsung 96K designed drillship, which is currently still working for Shell in Malaysia.