Siem Offshore vessel to feature Vard hybrid battery packs
Vard Electro has secured a contract to deliver its SeaQ Energy Storage System (ESS) with two battery packs and a DC link to Siem Offshore.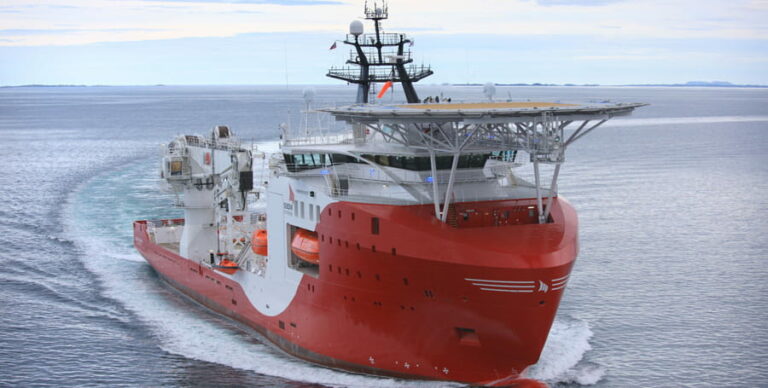 Under the contract, Vard will supply its largest battery package to date for a vessel retrofit as the Norwegian shipowner proactively upgrades its fleet with hybrid power in pursuit of a greener and safer operations with lower fuel costs.
According to Vard, the system will be installed in the first quarter of 2022 on one of Siem's subsea construction vessels lined up for work in the wind sector.
Head of commercial sales at Vard Electro, Gisle Anderssen said that the system will enable the vessel to operate in fully electric mode with zero emissions while manoeuvring in harbour or other restricted areas and will deliver estimated fuel savings of up to 20%.
The batteries for Siem Offshore will be supplied together with a DC grid for power distribution to consumers, with control and monitoring of the battery storage solution handled by the SeaQ Energy Management System (EMS) that interacts with existing control systems onboard, Anderssen added.
Vard Electro will act as system integrator for the turnkey project that will entail engineering, installation, integration, testing, and commissioning of the system comprising batteries, DC grid, EMS, energy storage inverter, filter and/or transformer, fire detection, and a cooling and ventilation system.
Anderssen further explained that there is increasing demand for such hybrid retrofits both for offshore support vessels such as platform supply vessels (PSVs) as well as larger ships, with Vard Electro's modular system highly adaptable for ease of installation on a wide variety of vessels with minimal downtime.
Last month, the company signed two contracts with Simon Møkster Shipping for the installation of SeaQ ESS onboard two platform supply vessels.