SK Group in $16.4 billion hydrogen push
South Korea's conglomerate SK Group has set out an 18 trillion won ($16.4 billion) plan of investment in hydrogen projects.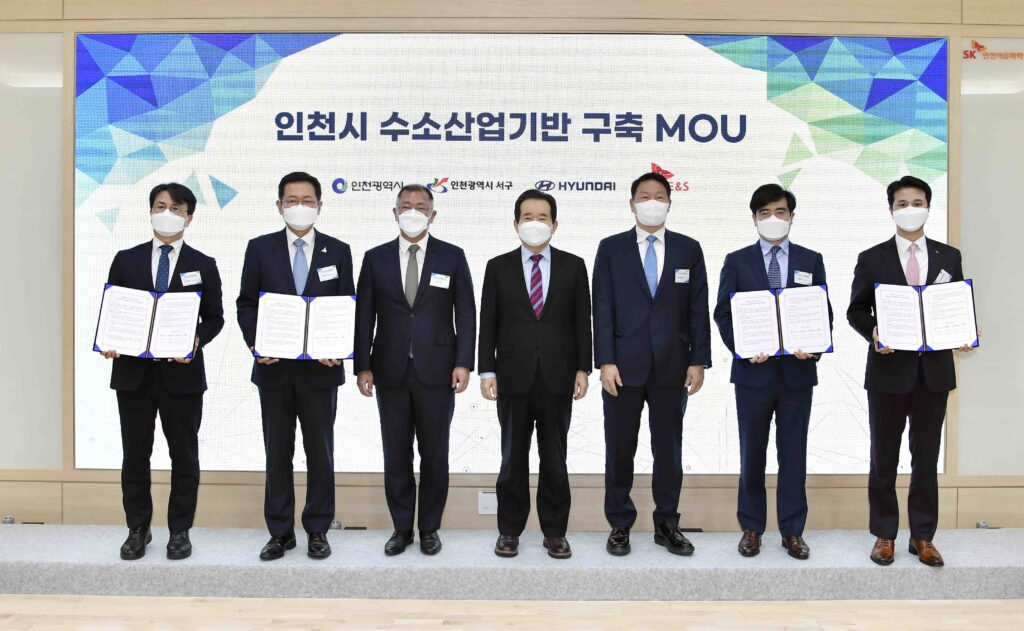 The funds will be invested in the development of a domestic hydrogen ecosystem over the next five years, the company said on Tuesday.
Part of the investment will be directed to the construction of a liquefied hydrogen production facility through its SK E&S unit.
The facility will have a production capacity of 30,000 tons of liquefied hydrogen and is set to start operation in 2023.
In the second stage of its hydrogen roadmap, SK Group plans to invest 5.3 trillion won ($3.3 billion) by 2025 into the world's largest hydrogen production plant. It will produce 250,000 tons of carbon-free hydrogen from liquefied natural gas while removing 250,000 tons of carbon dioxide through carbon capture and treatment technology.
The facility will be built near the Boryeong LNG terminal SK said in its statement.
Additionally, SK Group and Hyundai Motor Group signed an agreement to cooperate on hydrogen projects.