Sovcomflot Inks Financing for LNG-Fuelled Trio
Russia's shipping major Sovcomflot has signed an agreement with the state bank VEB.RF related to the financing of the construction of LNG-fuelled MR tankers.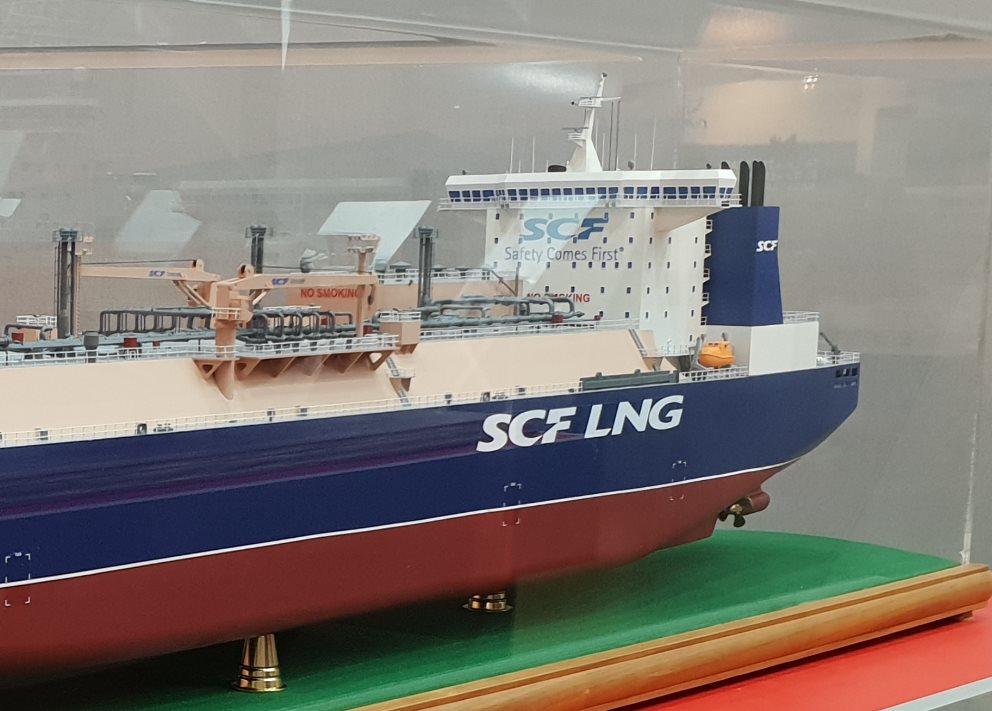 Under the deal, signed on June 7 at the St. Petersburg International Economic Forum, VEB Leasing would finance three new MR tankers.
Sovcomflot placed the order for the three tankers with the Zvezda Shipyard in late December 2018. The delivery of the vessels is scheduled for 2022-2023.
Each tanker will feature 51,000 dwt, and they are intended to transport petroleum products and gas condensate under 20-year time charter agreements with Russian gas producer Novatek.
The vessels will have an Ice Class 1B classification, enabling them to provide safe and reliable year-round transportation for hydrocarbons in challenging ice conditions, in particular within the Baltic Sea.
"Sovcomflot is one of the world leaders in the implementation of "green" technologies in the transportation of energy by sea. The company already successfully operates six new-generation Aframax tankers, which are powered by LNG fuel. Five more LNG-powered vessels have been ordered by Sovcomflot from the Zvezda shipyard and will be built over the next few years," Sergey Frank, President and CEO of Sovcomflot, said.
"VEB Leasing previously participated in financing the construction of a number of Sovcomflot's leading vessels in Russia, such as the Arctic shuttle tankers of the Mikhail Ulyanov series, as well as new-generation Aframax tankers being built at Zvezda," Frank added.