Spanish LNG imports jump in January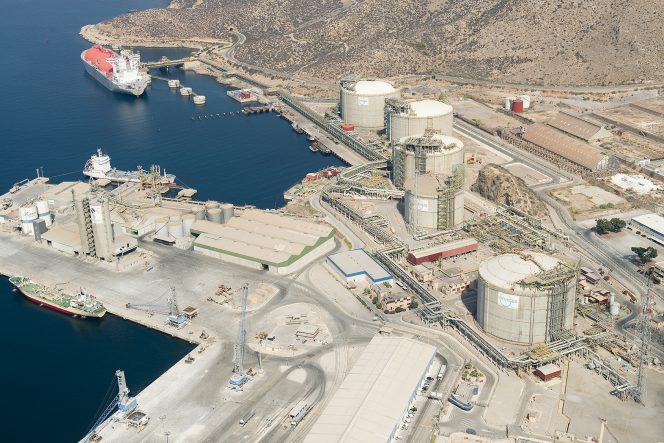 ---
Spain's imports of liquefied natural gas (LNG) soared in January when compared to the corresponding month last year, according to the monthly data by the LNG terminal operator Enagás.
LNG imports reached some 21.2 terawatt-hours (TWh) in January 2020 as compared to 9.3 TWh in January 2019, Enagás said.
Total natural gas imports, including piped supplies, slipped 11.9 percent to 32.3 TWh.
Top LNG supplier to Spain during the month of January 2020 was Trinidad and Tobago with 4.6 TWh, followed by the United States with 4.3 TWh.
Spain imported 3.6 TWh of LNG from Qatar, 3.2 TWh of LNG from Russia, and 2.0 TWh from Nigeria. Algeria supplied an additional 1.3 TWh with Angola adding 1 TWh and 0.96 TWh imported from Equatorial Guinea.
Spanish LNG facilities received a total of 23 cargoes with the Bilbao facility receiving seven. Barcelona LNG plant received six cargoes followed by the Huelva LNG plant receiving five. The Cartagena facility received four cargoes with the remaining cargo landing at the Mugardos LNG terminal.
During the month of January, a total of five reload operations have been carried out, two each at the Barcelona and Huelva facilities and one at the Sagunto LNG plant.
LNG World News Staff
Related news
List of related news articles