Springfield completes Ghana drilling. Remains mum on size of discovery
Ghanaian oil and gas exploration company Springfield has said it has completed its maiden deepwater drilling campaign offshore Ghana which resulted in a recently announced significant oil discovery. The company, however, has yet to officially disclose the size of the oil find made.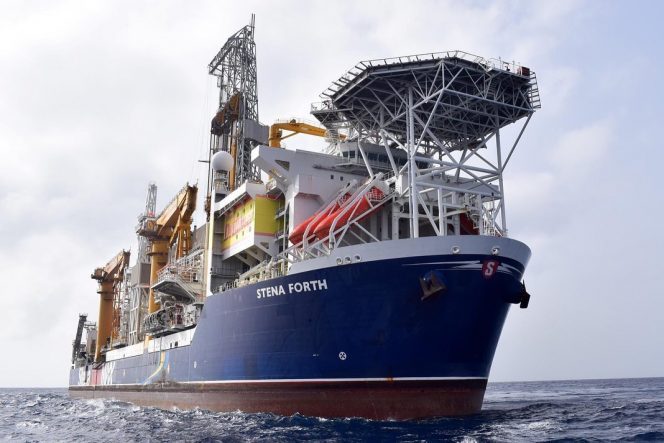 Springfield on Tuesday said the Afina-1x well had been drilled to a total depth of 4082 meters in approximately 1030 meters of water "with a very significant discovery."
While Springfield has said the discovery was significant, it still did not provide the exact figure on the size of the discovery.
To remind, The Financial Times recently reported that Springfield would reveal it had made two discoveries offshore Ghana totaling 1.2 billion barrels of crude. The discovery is said to be bigger than Jubilee, Ghana's biggest so far.
Commenting on Tuesday, Springfield said: "The Management of Springfield E&P, the first independent African energy company to drill in deepwater, will announce the outcome of the Afina-1x discovery together with its Partners, Ghana National Petroleum Corporation (GNPC) and the Government of Ghana in due course," Springfield said on Tuesday.
---
Related: Springfield set to reveal offshore discovery bigger than Jubilee
---
Springfield is currently the operator and majority interest holder (84%) of West Cape Three Points Block 2, with the Ghana National Petroleum Company and its exploration company, EXPLORCO, holding the remaining interest.
Chief Executive Officer of Springfield, Kevin Okyere said: "What we have achieved over the past two months is an excellent feat by all standards. Considering the fact that this is our maiden and historic drilling in deepwater, we couldn't have asked for a better outcome. The team effort by all our stakeholders, suppliers, contractors and sub-contractors has given us these results and we greatly appreciate it."
The African Energy Chamber recently said that as much as 1.2bn barrels of oil could be held within the deposit struck by Springfield, with up to 35% recoverable. Springfield used the Stena Forth drillship for the operation.
Offshore Energy Today reached out to Springfield to ask about the status of the second well – the Oak-1x – that was supposed to be drilled as part the 2019 drilling campaign.
Springfield spokesperson said that the Oak well drilling has been moved to take place in 2020. "The decision was taken to drill the Afina-1 first," the spokesperson said.
Related news
List of related news articles