Tamarind buys Galoc FPSO from Rubicon
Malaysian player Tamarind Resources has bought the FPSO Rubicon Intrepid, which is operating on the Tamarind-operated Galoc field located offshore Philippines, from Rubicon Offshore and leased it back to the Galoc joint venture.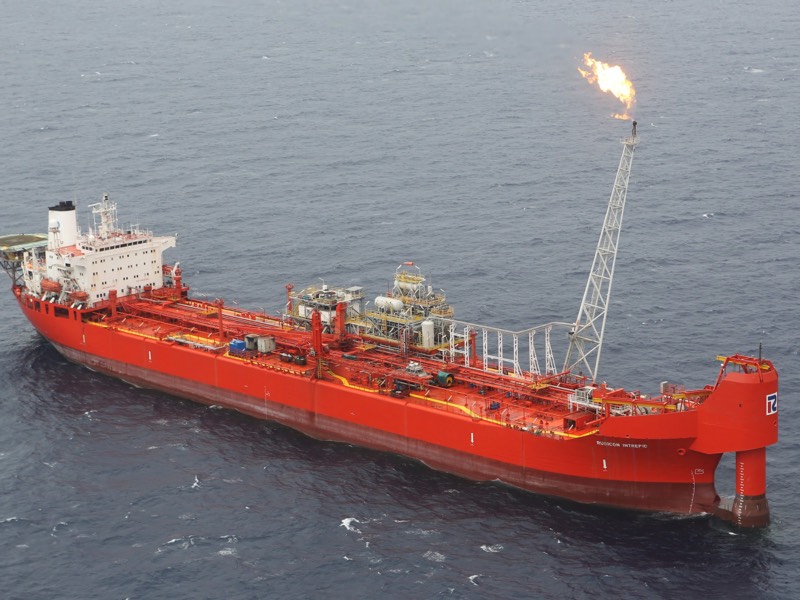 The Galoc oil field is situated in the Palawan basin, 60 km offshore in a water depth of 290–400m.
Tamarind owns a 55.88 per cent equity and operatorship of the field.
To progress its strategy of improving performance from under-exploited fields, now even more critical given the continued volatility and downturn in world oil prices, Tamarind said on Tuesday it has continued to look at ways to maintain oil field profitability.
To achieve this, Tamarind has acquired the FPSO Rubicon Intrepid from its O&M provider Rubicon.
In turn, Tamarind is leasing the FPSO Intrepid to the Galoc joint venture.
According to Tamarind, terms of the FPSO lease are mutually beneficial to both parties.
Most importantly, this will enable the Galoc JV to continue production and the economic life of the Galoc field, Tamarind explained.
The Rubicon Intrepid was built in 1981, converted to DP shuttle tanker in 1994, and converted to FPSO in 2007/8.
The Rubicon Intrepid is single-sided floating production storage and offloading (FPSO) vessel with a hydrocarbon production facility designed to receive well fluids, separate and stabilise the produced crude and store the stabilised crude in the FPSO's cargo tanks, and treat and discharge the produced water.
The FPSO was deployed to Galoc field in October 2008. It was upgraded with an external turret mooring system in 2011/12.
There are four producing wells that flow into FPSO Rubicon Intrepid which has 450,000 barrels of storage capacity.
Related news
List of related news articles