TAP, TANAP pipelines welded together
The Trans Adriatic Pipeline (TAP) and the Trans Anatolian Pipeline (TANAP), being built to ship Azeri offshore gas to Europe, have been connected with a final "golden weld", which physically connected the two pipelines.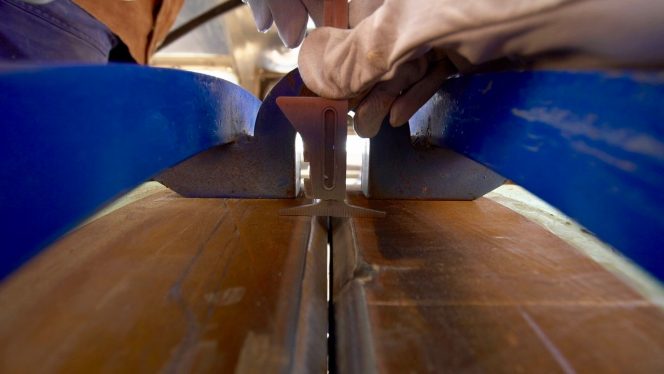 TAP, an 878 km long pipeline, will carry natural gas from the giant Shah Deniz II offshore field in Azerbaijan to Europe. It has connected with TANAP at the Turkish-Greek border at Kipoi. It then crosses Greece and Albania and the Adriatic Sea, before coming ashore in Southern Italy.
This marks another significant milestone in the completion of the Southern Gas Corridor (SGC), a new energy route, which will increase energy security and diversification of energy supplies by bringing natural gas from "Shah Deniz 2" gas field in the Caspian Sea to Turkey and, subsequently, European markets, TAP said.
Luca Schieppati, Managing Director for TAP said: "I am very pleased that another historic step forward has been taken this month. The connection of TAP with TANAP signals that we are moving towards the completion of the Southern Gas Corridor and will be delivering gas to Europe, according to our schedule in 2020. I would like to thank TANAP, the authorities, and the Governments and all those involved in making this connection a reality."
TAP's shareholding is comprised of BP (20%), SOCAR (20%), Snam (20%), Fluxys (19%), Enagás (16%) and Axpo (5%).

According to TAP first gas to Georgia and Turkey is now being delivered, with first deliveries to Europe expected to follow in 2020.
TAP says its pipeline route can promote gas supply to several South Eastern European countries, including Bulgaria, Albania, Bosnia and Herzegovina, Montenegro, Croatia and others.
Furthermore, TAP says the pipeline's landfall in Italy provides multiple opportunities for further transport of Caspian natural gas to some of the largest European markets such as Germany, France, the UK, Switzerland, and Austria.
Meanwhile, work has recently started in Albania on the 105km offshore pipeline section. The physical offshore pipeline installation is planned to be carried out in 2019.  Some 9,000 pipes with a 36-inch diameter will be used, weighing approximately 100,000 tonnes in total.
---
Images by Tap
Related news
List of related news articles