Timor-Leste, Australia resolve border issues. Pave way for Sunrise development
Timor-Leste and Australia have officially resolved their disputes over maritime borders in the Timor Sea, setting the pathway for the development of the Greater Sunrise offshore gas and condensate fields, and for Carnarvon's Buffalo offshore oil field.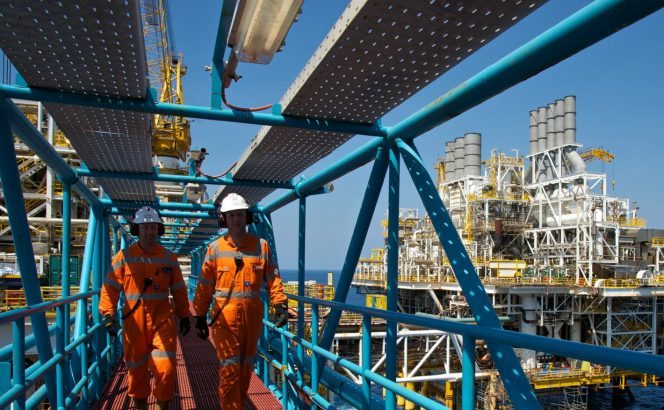 ---
By Bartolomej Tomić
---
The two countries on Friday in Dili put into force the previously agreed to Maritime Boundary Treaty ending the longstanding maritime border dispute and establishing permanent maritime boundaries between the two nations. According to Timor Leste government, the agreement also sets a stable legal framework for the development of oil and gas resources in the Timor Sea.
Oil and gas fields so far shared between Australia and Timor-Leste in the Joint Petroleum Development Area will transition to Timor-Leste's exclusive jurisdiction, the Buffalo field will transfer from Australian exclusive jurisdiction to Timor-Leste's exclusive jurisdiction, and the Greater Sunrise will be jointly developed by the two countries, and share revenue.
Earlier this week, ahead of the treaty officially entering into force on Friday, Timor-Leste signed five new and revised Production Sharing Contracts with offshore petroleum operators affected by the treaty "to ensure that they will have certainty and security for affected offshore operations in the Timor Sea."
As previously reported, the border dispute and the Sunrise development concept disagreements have already seen Shell and ConocoPhillips leave the giant Greater Sunrise assets through the sale of their respective stakes to the Timor-Leste Government.
The Greater Sunrise fields, comprised of the Sunrise and Troubadour gas and condensate fields, are located some 150 kilometers south-east of Timor-Leste and 450 kilometers north-west of Darwin, Northern Territory. The offshore gas fields were discovered in 1974 and hold gross (100%) contingent resources (2C) of 5.13 Tcf of gas and 225.9 million barrels of condensate. Woodside is the operator of the project.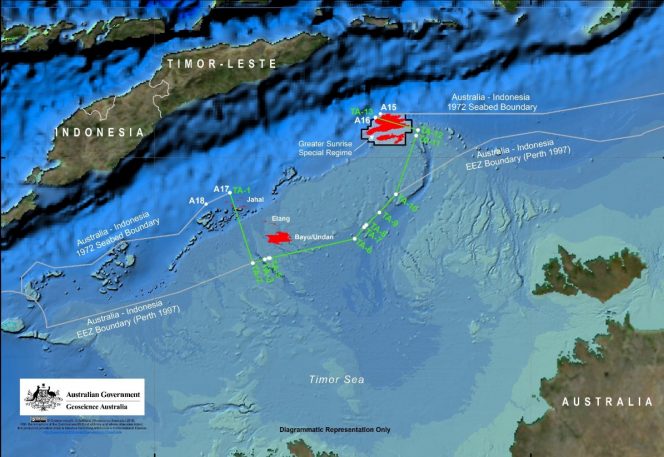 Hurdles removed for Sunrise and Buffalo
Commenting on the treaty, Wood Mackenzie's analyst Chris Meredith on Friday said: "This agreement removes several hurdles for the Sunrise and Buffalo projects – it defines the border and formalizes the governance structure and tax-sharing arrangement between the two countries. Before either project can be sanctioned each project must agree to PSC terms, finalize the development concepts and complete engineering studies."
The Buffalo field is operated by Carnarvon Petroleum. Back in January, the company agreed in principle to fundamental terms of a production sharing contract (PSC) with the Timor-Leste government agency ANPM regarding its Buffalo offshore project, ahead of the ratification of the Maritime Boundary Treaty.
The Buffalo field was originally developed using four wells drilled from a small, unmanned wellhead platform installed in 25 meters water depth, tied back to an FPSO.
Production had started in December 1999 at production rates up to approximately 50,000stb/d and terminated in November 2004 after the production of 20.5MMstb of highly-undersaturated, light oil (53°API) from the Jurassic-age Elang Formation. All existing facilities and wells were decommissioned and removed prior to Carnarvon being awarded the block. Carnarvon secured the exploration permit in 2016.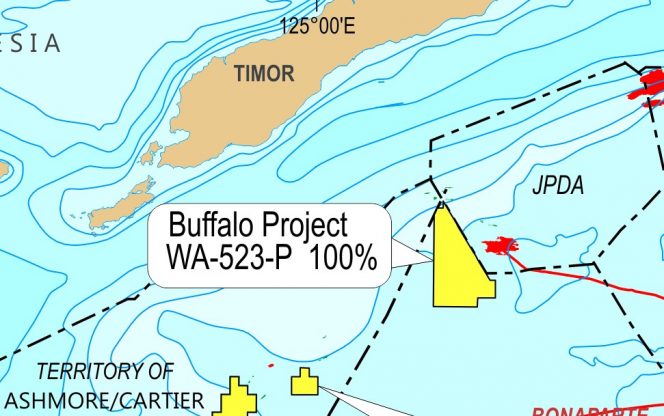 Sunrise gas to be produced via onshore LNG plant?
As previously reported, the oil and gas companies that own/ed a stake in Sunrise preferred an offshore development option, while the government of Timor-Leste prefers an onshore plant.
Woodmac's Meredith said: "Woodside, the upstream operator of Greater Sunrise, has indicated it won't invest in an LNG plant onshore Timor-Leste. We expect Woodside will initially pursue a liquids-stripping project. Monetising the large liquid resource upfront. On a later timeline, the gas resource will be produced via the onshore liquefaction plant."
According to the terms of the treaty signed between the two nations in March 2018,  there are two options for the revenue split from the yet to be sanctioned Greater Sunrise fields.
In case the Greater Sunrise fields are developed using a pipeline to an LNG processing plant in Timor-Leste, Australia will get 30 per cent, with 70 per cent to Timor-Leste.
In case the fields are developed by means of a pipeline to an LNG processing plant in Australia, the ration for Australia will be of 20 per cent, and 80 per cent to Timor-Leste.
"Timor-Leste's economy is underpinned by a petroleum fund that will see no additional revenue once the Bayu-Undan field ceases in 2022. As a result, development of Greater Sunrise is top priority. Finalizing the border agreement will enable the Greater Sunrise and Buffalo developments to progress. This could provide much-needed revenues to Timor-Leste, a developing country that is reliant on petroleum income," Wood Mackenzie's Chris Meredith added.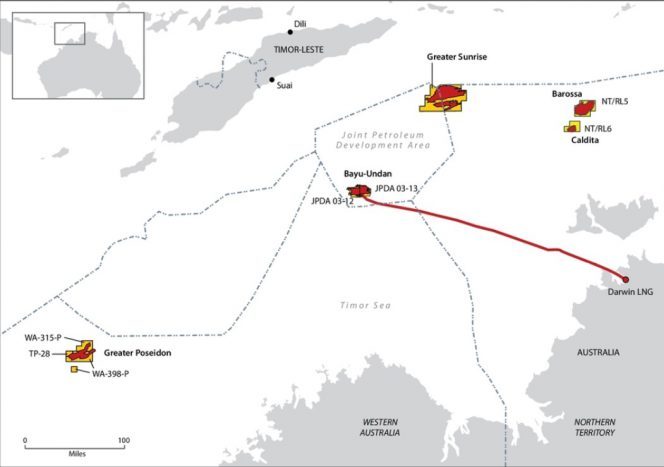 Bayu-Undan terms
Australia's oil and gas firm Santos, a partner in the ConocoPhillips-run Bayu Undan field, on Friday announced it had signed agreements supporting the transition to permanent maritime boundaries between Australia and Timor-Leste and a continued stable framework for petroleum activities in the Timor Sea.
The company said Friday it had joined with its Bayu-Undan joint venture partners and the Australian and Timor-Leste governments, in agreeing to the Bayu-Undan natural gas project operating in Timor-Leste's exclusive maritime jurisdiction under terms equivalent to previous arrangements.
Santos Managing Director and Chief Executive Officer Kevin Gallagher said: "We are delighted to have been part of this historic achievement which marks the next chapter in Timor-Leste's economic independence and development.
"The transition agreements bring the certainty and stability needed for ongoing operations at Bayu-Undan and a clear pathway for future resource development in the waters of Timor-Leste,"  Gallagher said.
The Bayu-Undan upstream facilities now fall entirely within Timor-Leste's jurisdiction, whilst the Bayu-Undan to Darwin Pipeline, including the small portion within Timor-Leste's sovereign waters, will be subject to Australia's exclusive jurisdiction.
Offshore Energy Today Staff
---
Spotted a typo? Have something more to add to the story? Maybe a nice photo? Contact our editorial team via email.
Also, if you're interested in showcasing your company, product or technology on Offshore Energy Today, please contact us via our advertising form where you can also see our media kit.