Total to develop LNG import terminal in Benin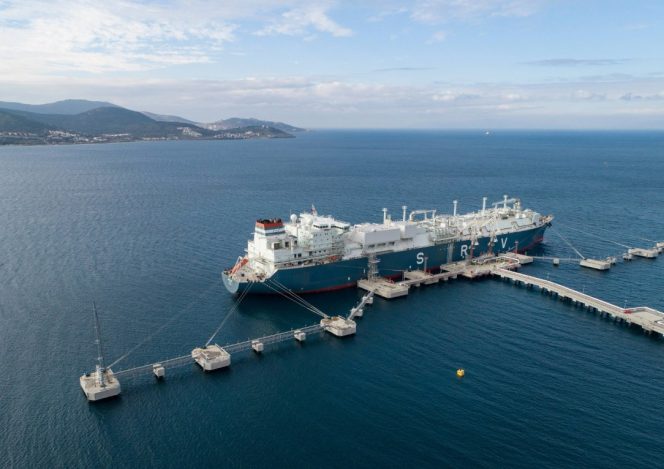 ---
French energy major Total, the Republic of Benin, and its national power utility Société Béninoise d'Energie Electrique (SBEE) have signed a gas supply agreement and an agreement to develop a floating LNG import terminal in the country.
Total said on Tuesday that the agreements entailed the development of an LNG import terminal and the supply of up to 0,5 mtpa of regasified LNG from Total's global portfolio to Benin for 15 years, starting in 2021.
The French company will develop and operate the regasification infrastructure that will comprise a floating storage and regasification unit (FSRU) located offshore Benin and an offshore pipeline connection to the existing and planned power plants in Maria Gléta.
Laurent Vivier, SVP of Gas at Total, said: "This project is in line with Total's strategy to develop new gas markets by unlocking access to LNG for fast-growing economies. Access to LNG will help Benin to meet growing domestic energy demand and add more natural gas to the country's current energy mix, hence reducing its carbon intensity."
The Minister of Energy of Benin, Dona Jean-Claude Houssou, added, "The gas import project will supply plants in Benin, such as the new 127 MW power station at Maria Gléta, with imported liquefied natural gas, on preferential terms and will position Benin, capital of the West African Power Pool, as the crossroads for gas and electricity in the subregion."
It is worth noting that Total is the world's second-largest private LNG player, with an overall portfolio of around 40 Mtpa by 2020 and a worldwide market share of 10 percent.
Related news
List of related news articles