UK firm emerges from Chapter 11 with FPSO deal for giant oil & gas project as 'one of the key drivers'
UK-based energy services provider Altera Infrastructure has emerged from Chapter 11 bankruptcy, a few months after filing for it. Thanks to a charter for an FPSO, which is expected to be deployed at one of the largest undeveloped oil fields in the UK, the firm expects to strengthen its balance sheet further, as it sees this as a foundation for long-term growth if this project goes ahead.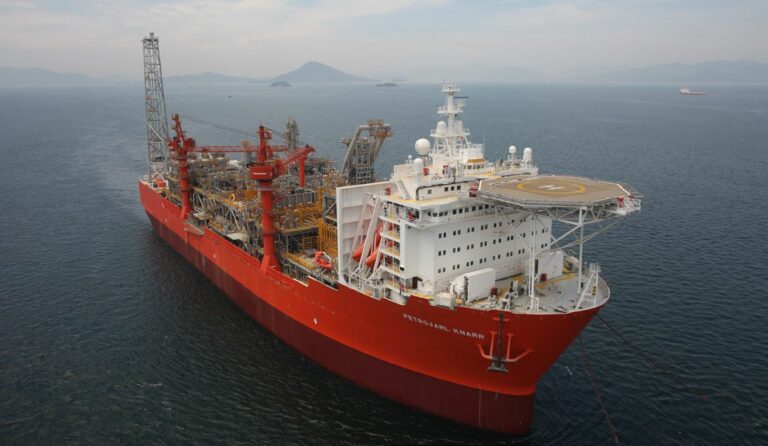 Back in August 2022, Altera Infrastructure, formerly a part of Teekay, entered a Chapter 11 bankruptcy process in the U.S. to address its debt of over $1.5 billion. As explained at the time, the firm executed a restructuring support agreement (the RSA) with approximately 71 per cent of its funded debt obligations, which included an investment management company Brookfield and a super-majority of its bank lenders. Altera Shuttle Tankers and FPSO joint ventures were not part of the restructuring process.
In an update on Monday, Altera Infrastructure revealed that it had emerged from the Chapter 11 process in the United States Bankruptcy Court for the Southern District of Texas, after consummating its Chapter 11 plan of reorganisation. This restructuring, which was consummated approximately five months after the Chapter 11 process started, addressed more than $1 billion of secured and unsecured holding company debt, $400 million of preferred equity, and $550 million of secured asset-level bank debt, including unsecured guarantees of such debt issued by the firm.
The company outlined that with the support of substantially all of its lenders, including Brookfield Business Partners and certain of its affiliates and institutional partners, the restructuring "comprehensively reprofiled" its bank loan facilities to "better align cash flow with debt service obligations," and equitized more than $1 billion in junior debt obligations.
Ingvild Sæther, President and Chief Executive Officer of Altera Infrastructure Group, commented: "We are pleased to announce the consummation of our financial restructuring. Our goal was to better position Altera for growth and a sustainable future, and the restructuring has done just that.
"We are grateful for the support that our lenders and bondholders, including Brookfield Business Partners, has demonstrated throughout this process. Our employees, customers and vendors are of the utmost importance to us, and we are committed to continue to develop sustainable solutions for the industry in the years ahead."
FPSO charter with Equinor
Furthermore, Altera highlights that the restructuring enabled it to reach an agreement with Equinor for a bareboat charter in respect of the Petrojarl Knarr FPSO vessel, seen as the debtors' "most significant asset," which served as "one of the key drivers in the restructuring." This FPSO is set to be deployed for the Rosebank field development project, pending final investment decision and regulatory approvals.
Altera underscores that the contract for this FPSO, which is firm for nine years and contains options for up to a total of 25 years, provides liquidity for "substantial capex upgrades" to the FPSO. Therefore, the contract with Equinor allows the firm to utilize the Petrojarl Knarr FPSO to generate "significant cash flows and value to the business," concludes Altera.
As reported earlier today, Altera Infrastructure handed out an engineering, procurement and construction (EPC) contract to Aker Solutions for the complete upgrade of this FPSO. The upgrade work, which will be performed in a joint venture with Drydocks World-Dubai, will take place at the latter's yard in Dubai, UAE. On the other hand, the detailed design will be carried out in Norway by Aker Solutions in collaboration with Citec Norway, ABB Norway and OneSubsea Processing.
Located about 130 kilometres off the coast of the Shetland Islands in the UK, the Rosebank oil and gas field is estimated to contain 300 million bbl of potentially recoverable reserves. This is one of the previously delayed energy projects, which is currently facing additional obstacles that may hinder its progress and delay the sanctioning yet again.
The Scottish Greens, who have urged the UK government to put an end to plans to develop this oil field on climate grounds, claim that "Rosebank is a climate disaster waiting to happen. 2023 must be the year when we begin the long-overdue transition from oil and gas to renewables."
Despite the current obstacles, when Offshore Energy reached out to Equinor last month, a spokesperson for the Norwegian state-owned energy giant confirmed that there was "no change to the Rosebank project," and added that the final investment decision (FID) was still planned "in Q3 2023."
The development cost for this project is estimated at £4.1 billion, plus a further £3.6 billion in operating expenses. According to Equinor, the reuse of the Petrojarl Knarr FPSO, which recently worked for Shell on the Knarr field in the North Sea off Norway, as opposed to building a new one, will avoid 250 thousand tonnes of CO2 emissions.
With a production capacity of 63,000 barrels of oil equivalent per day, this FPSO has a storage capacity of 800,000 barrels. If sanctioned, the Rosebank project is expected to create £8.1 billion of direct investment – including the development, operation and decommissioning of the field – based on Equinor's projections.