UNCTAD: Up $28 bln extra required to decarbonize shipping
While the push for eco-friendly shipping is commendable, it comes with a hefty price tag, potentially affecting small island developing states (SIDS) and least developed countries (LDCs) that rely heavily on maritime transport.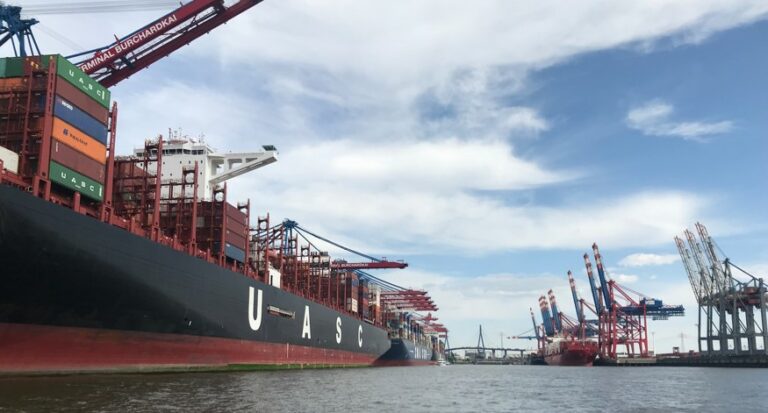 According to a recent UNCTAD report, the transition to decarbonized shipping will require a substantial financial commitment. The organization estimates that an additional $8 billion to $28 billion will be needed annually to achieve full decarbonization of ships by 2050.
Even more daunting is the projection that developing infrastructure for 100% carbon-neutral fuels by the same year could require investments ranging from $28 billion to $90 billion annually.
The implications of these costs on the industry are significant. UNCTAD highlights that the move toward full decarbonization could elevate annual fuel expenses by a staggering 70% to 100%. Such an increase could have particularly dire consequences for SIDS and LDCs, which often have limited resources and face higher shipping costs due to their remote locations.
To ensure an equitable transition, UNCTAD emphasizes the necessity of establishing a universal regulatory framework applicable to all ships, regardless of their registration flags, ownership, or operational areas. This approach aims to avoid a two-speed decarbonization process, ensuring a level playing field for all stakeholders in the global shipping industry.
"Economic incentives, such as levies or contributions paid in relation to shipping emissions may incentivize action, can promote the competitiveness of alternative fuels and narrow the cost gap with conventional heavy fuels," Shamika N. Sirimanne, UNCTAD's director of technology and logistics, said.
"These funds could also facilitate investments in ports in SIDS and LDCs, focusing on climate change adaptation, trade and transport reforms, as well as digital connectivity."
In addition to addressing the financial challenges of decarbonization, UNCTAD expressed concerns about the aging global shipping fleet. At the beginning of 2023, commercial ships had an average age of 22.2 years, two years older than a decade ago. With more than half of the world's fleet over 15 years old, ship owners and port terminals face the daunting task of fleet renewal without clear guidance on alternative fuels, green technology, and regulatory regimes.
UNCTAD also highlighted the role of digitalization in accelerating decarbonization efforts. Technologies such as AI, machine learning, blockchain, and the Internet of things can improve the predictability and reliability of shipping, leading to performance optimization for monitoring, routing, speed, and predictive maintenance.
Overall, despite a 0.4% contraction in total maritime trade volumes in 2022, the industry anticipates a 2.4% growth in 2023, with containerized trade (which declined by 3.7% in 2022) expected to expand by 1.2% in 2023 and more than 3% between 2024 and 2028.
Oil and gas trade volumes showed robust growth in 2022, while tanker freight rates saw a strong revival driven by geopolitical events. Dry bulk rates experienced volatility due to shifting demand, port congestion, geopolitical tensions and weather disruptions.
See the main maritime transport facts and figures for Africa, Asia, and Latin America and the Caribbean.
In conclusion, UNCTAD called for a just and equitable transition to a low- and zero-carbon future in global shipping, a system-wide commitment, and regulatory action to combat the escalating environmental challenges faced by the maritime sector.