Vox Ariane launching ceremony held in Singapore
Keppel Offshore & Marine shipyard in Singapore has successfully launched another newbuild, Van Oord's brand new trailing suction hopper dredger – the Vox Ariane.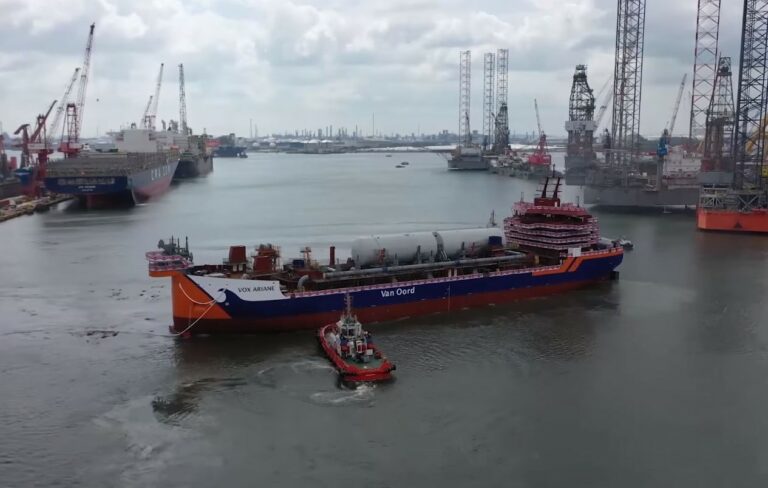 The vessel is the first of three new TSHDs and will boost the mid-class section of Van Oord's fleet of trailing suction hopper dredgers.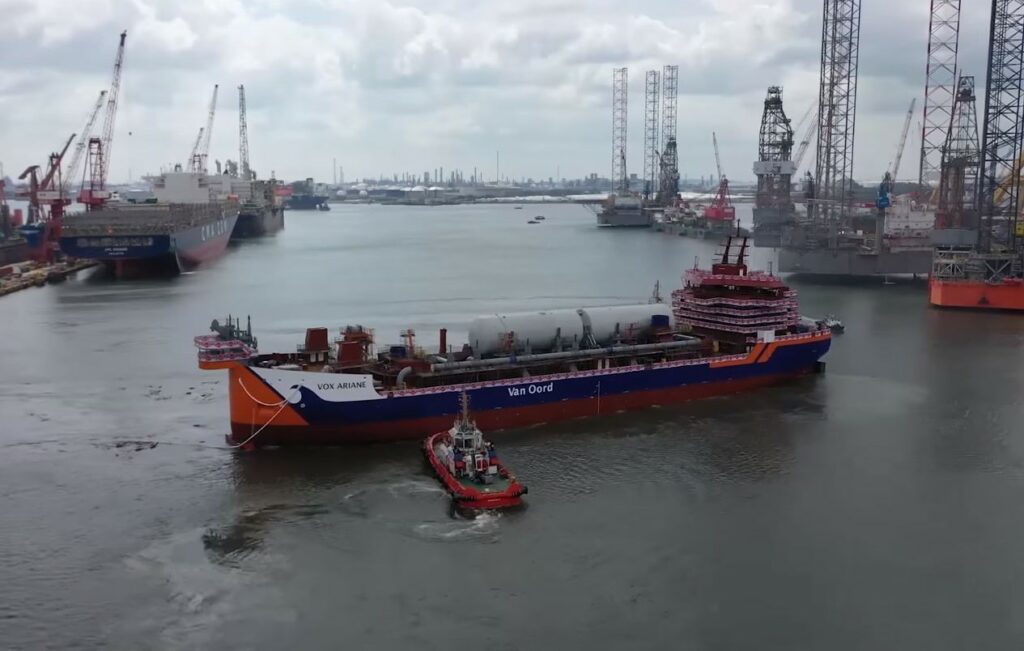 This state-of-the-art vessel is fitted with an LNG installation and is a fine example of Van Oord's sustainability ambition.
Ambassador of the Netherlands to Singapore, Mrs Margriet Vonno, performed the launching ceremony yesterday.
The Vox Ariane is being equipped with innovative and sustainable systems and will obtain a Green Passport and Clean Ship Notation.
The hopper capacity of the vessel is approximately 10,500 cubic meters.