W.B. Yeats Finally Delivered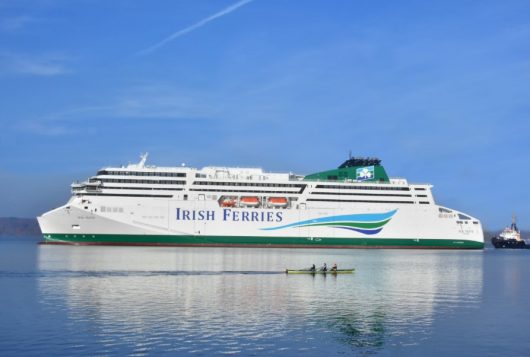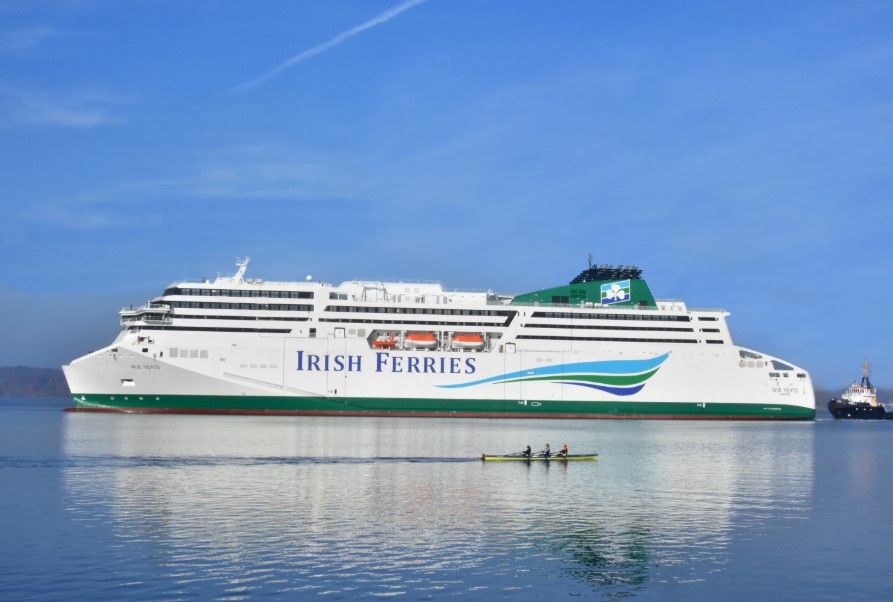 After several delays, the Irish Continental Group has taken delivery of the cruise ferry W.B.Yeats from the German shipbuilder Flensburger Schiffbau-Gesselschaft.
The EUR 144 million-worth (USD 163 million) W.B.Yeats boast accommodation capacity for 1,800 passengers and 2,800 lane metres of freight (165 freight vehicles) plus an additional dedicated car deck with capacity for 300 passenger cars.
The cruise ferry has been fitted with scrubbers to meet the new sulphur cap regulations as well as ballast water systems.
The Irish Continental Group said that W.B.Yeats will also adhere to Ice Class specification which will allow for a wide geographic area of operation should opportunities arise.
The newbuilding was scheduled to commence sailings between Ireland and France from July 30. However, Irish Ferries was forced to cancel July sailings for the ferry when they were informed in April by FSG, of the initial delay. A subsequent delay to the delivery was announced in November.
The vessel will now undergo commissioning with Irish Ferries and is expected to commence services initially on the Dublin to Holyhead route in early January 2019 before switching to Dublin to France route in March 2019.
"This is the first of two new builds commissioned by ICG with a total contracted investment of EUR 315 million. The second vessel is expected to be delivered during 2020. This investment will increase the tourism and freight capacity on the seamless connections from Ireland to the UK and Continent which are a vital part of Ireland's tourism access and logistical chain," Eamonn Rothwell, Chief Executive Officer, said.
The second cruise ferry will be able to accommodate 1,800 passengers and crew, with capacity for 5,610 freight lane meters.  Upon completion, it will be the largest cruise ferry in the world in terms of vehicle capacity, according to ICG.
Image Courtesy: Irish Continental Group