With carbon storage and renewables, TotalEnergies and Petronas driving energy transition forward
French-headquartered energy giant TotalEnergies and Malaysia's Petronas are taking steps to jointly pursue decarbonisation with carbon capture and storage (CCS) and renewables in the driving seat to pave the way for the energy transition to a low-carbon and sustainable future.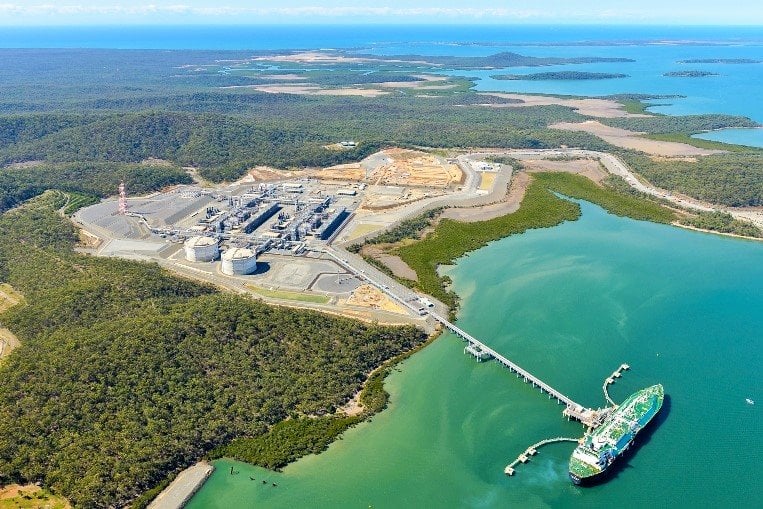 This is demonstrated by two deals the two players have inked recently. Mitsui & Co. Ltd. (Mitsui) has joined the due for the first agreement, which will enable the development of a carbon storage project in Southeast Asia. To this end, the trio will evaluate several CO2 storage sites in the Malay Basin, including both saline aquifers and depleted offshore fields.
This partnership aims to develop a CO2 merchant storage service to decarbonise industrial customers in Asia. The agreement was signed by TotalEnergies' Chairman and CEO, Petronas' President and Group CEO, and Mitsui's Senior Executive Managing Officer on the opening day of the inaugural Energy Asia event in Kuala Lumpur.
Patrick Pouyanné, Chairman and CEO of TotalEnergies, remarked: "TotalEnergies is pleased to join forces with Petronas and Mitsui on a carbon storage hub in Malaysia to support decarbonisation in Asia. We will bring to the partnership our strong CCS expertise, anchored in Europe with a first integrated project in Norway due to start next year and several other projects that will contribute to meeting our carbon storage capacity target of 10 million tons per year by 2030."
The scope of the agreement covers all aspects of CCS development from evaluating maturing depleted field and saline aquifers for storage to identifying potential customers and establishing the necessary commercial and legal frameworks. The agreement will take forward the initiatives outlined in the Memoranda of Understanding signed by Petronas, TotalEnergies and Mitsui in 2022.
Tan Sri Tengku Muhammad Taufik, President and Group CEO of Petronas, commented: "Petronas is proud to collaborate with forward-looking partners such as TotalEnergies and Mitsui in developing solutions through CCS to move us closer towards a lower-carbon future.
"The strategic partnership demonstrates Petronas' commitment to position Malaysia as a regional CCS hub to capture opportunities in the energy transition with a focus on reducing the carbon footprint of our operations to continue delivering the energy needs of today."
While Asian countries such as South Korea and Japan have pledged to reach net-zero by 2050, TotalEnergies is adamant that the development of a CCS value chain for hard-to-abate industrial emissions will require "a specific regulatory framework and significant investment."
Therefore, the trio will study several potential storage sites, determine the best technical means to deliver CO2 to Malaysia from industrial clusters in the region and develop the most appropriate business framework for the commercialisation of a carbon storage service in Malaysia, thanks to the new agreement.
Toru Matsui, Representative Director, Senior Executive Managing Officer of Mitsui, stated: "CCS is based on existing technologies and seen as an affordable solution to decarbonise the hard-to-abate emitters. Mitsui will utilise its expertise in the oil and gas upstream activities and extensive business networks to jointly work with Petronas and TotalEnergies to develop a CCS value chain project in Malaysia. Through the development of CCS business globally, Mitsui will contribute to creating an eco-friendly society."
According to TotalEnergies, it is on track to achieve its ambition of developing a storage capacity of 10 million metric tons of CO2 per year by 2030 through industrial projects such as Northern Lights in Norway and Aramis in the Netherlands.
Renewable power to usher in net-zero future
Moreover, CCS is not the only decarbonisation tool in TotalEnergies' arsenal, as the firm also disclosed the inking of a strategic collaboration agreement with Gentari Renewables, the clean energy solutions arm of Petronas, to develop renewable energy projects in the Asia Pacific region.
Under this agreement, the two players will jointly develop the 100 MW Pleasant Hills Solar Project in Queensland, Australia, to supply low-carbon electricity to the Roma field's gas production and processing facilities. TotalEnergies and Petronas each hold a 27.5 per cent stake in Santos' Gladstone LNG.
Julien Pouget, Senior Vice President Asia Pacific for Exploration & Production and Renewables at TotalEnergies, said: "We are pleased to join forces with our long-standing partner Petronas, through Gentari, to deploy renewable energies in Asia-Pacific and decarbonise our own facilities leveraging on our respective strengths.
"Through this strategic collaboration agreement, we are paving the way for very concrete action plans ranging from implementing best practices to eliminate methane emissions to energy efficiency and electrification with low-carbon power. The 100 MW Pleasant Hills Solar Project, which will contribute to lowering the emissions of Gladstone LNG, is a first material implementation of this agreement."
This agreement, which further strengthens TotalEnergies' partnership with Petronas in the energy transition arena, was signed on the sidelines of the Energy Asia Conference in Kuala Lumpur by TotalEnergies' Senior Vice President Asia Pacific for Exploration & Production and Renewables and Chief Executive Officer of Gentari in the presence of Pouyanné and Taufik.
Sushil Purohit, CEO of Gentari, highlighted: "To achieve our joint decarbonisation goals, it is critical to harness all our capabilities, capacity, and resources efficiently. This includes optimising our existing partnerships and working to decarbonise our own business entities. Gentari's latest partnership with TotalEnergies therefore, will provide a new momentum in our net-zero efforts, and to build the right ecosystem for growth in clean energy and net-zero solutions."
TotalEnergies' gross renewable electricity generation installed capacity was 18 GW by the first half of 2023 and the French oil major plans to continue expanding this business to reach 35 GW of gross production capacity from renewable sources and storage by 2025, and then 100 GW by 2030 with the objective of being among the world's top five producers of electricity from wind and solar energy.