Woodside hires two Diamond drillships for Senegal operations
Offshore drilling contractor Diamond Offshore has been awarded drilling contracts for two of its 2014-built drillships with Woodside in Senegal.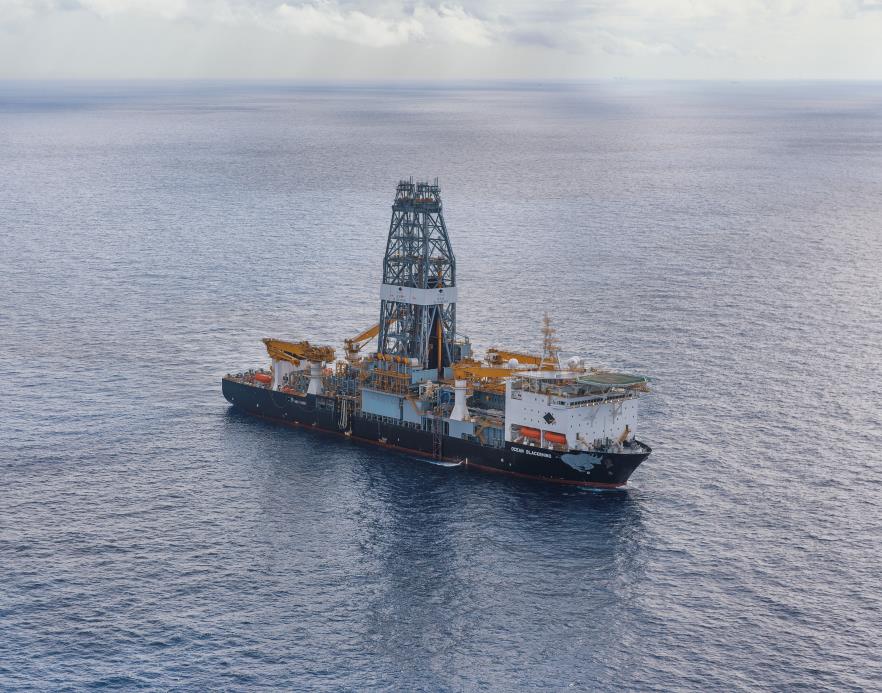 According to its latest fleet status report, Diamond Offshore has secured a well-based contract for its Ocean BlackHawk drillship with Woodside in Senegal. The contract also includes options. It is scheduled to start in 1Q 2022 and end in 1Q 2023.
The Ocean BlackHawk is currently under contract with Anadarko in the Gulf of Mexico until mid-April 2020 with a dayrate of $495,000. From then on, Anadarko has a one-year extension plus option until mid-April 2021.
Diamond has also secured a well-based contract plus options from Woodside for its Ocean BlackRhino drillship. Under this deal, the rig will operate offshore Senegal for Woodside from 4Q 2020 until 4Q 2023.
Woodside is the operator of the Rufisque Offshore, Sangomar Offshore and Sangomar Deep Offshore (RSSD) joint venture, which contains the giant SNE field. Other partners in the field are Cairn Energy, FAR Limited, and Petrosen. The work scope for Diamond's drillships on the SNE field includes 18 wells with options for 8 additional wells over a combined duration of four years.
Ocean BlackRhino is currently under contract with Hess in the U.S. Gulf of Mexico, which is scheduled to end in late May 2020.
The dayrates for Diamond's rigs under these new Woodside contracts have not been disclosed.
Marc Edwards, President and Chief Executive Officer, said: "We are pleased to announce that we secured over four years of additional work across two of our drillships, the Ocean BlackRhino and Ocean BlackHawk, with Woodside in Senegal."
Furthermore, Diamond has won a well-based contract in the UK for the Ocean GreatWhite semi-submersible drilling rig. This deal is scheduled to start in late July 2019 and end in mid-October 2019.
Edwards added, "The Ocean GreatWhite commenced the drilling of its first well during the quarter and we recently secured a new contract for the rig with a leading U.K. operator, which will directly follow the current Siccar Point Energy contract. We were also able to secure a new award for the Ocean Apex with BP in Australia, which will commence following the Woodside campaign."
Red ink in 1Q 2019
In the first quarter of the year Diamond Offshore recorded $233.5 million in revenues, a decrease when compared to its revenues of $295.5 million in the same period last year. Diamond sank to a $73.3 million loss in its 1Q 2019 from a profit of $19.3 million in the prior-year quarter.
As of April 1, 2019, the company's total contracted backlog was $1.8 billion, which excludes over $450 million of backlog secured in April 2019 associated with the Ocean BlackRhino, Ocean BlackHawk, and Ocean GreatWhite contracts.