World's largest hydro-floating solar hybrid comes online in Thailand
The Electricity Generating Authority of Thailand (EGAT), a state-owned enterprise, has put the 45MW hydro-floating solar hybrid – deemed as the world's largest – into commercial operation at Sirindhorn Dam.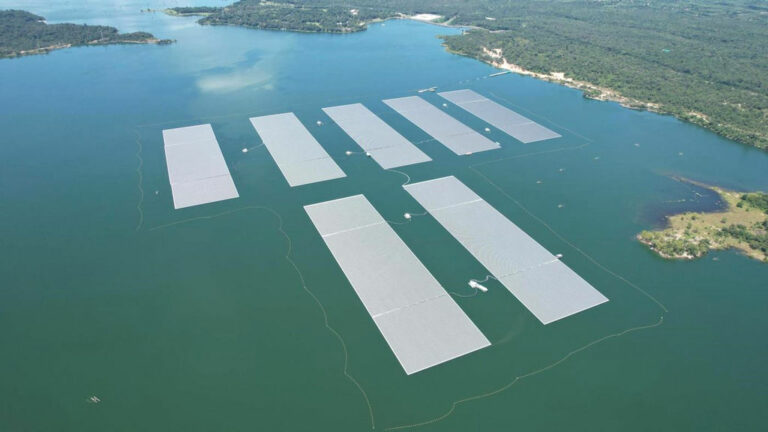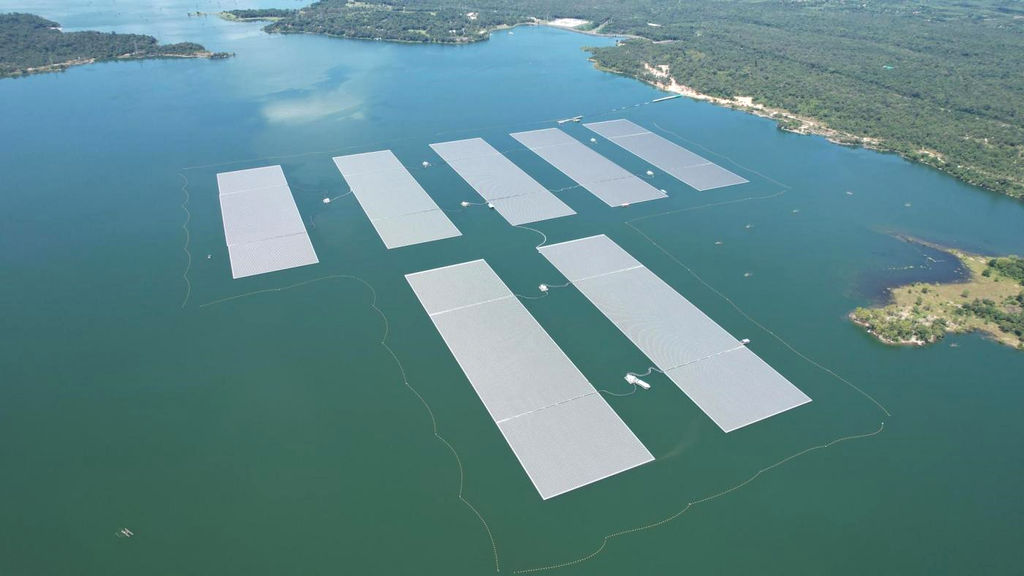 The clean energy hybrid, located in Ubon Ratchathani Province, began commercial operation on 31 October 2021, with an aim to enhance Thailand's power system security, reduce greenhouse gas emissions of around 47,000 tons/year, and provide clean energy to help mitigate global warming.
The main feature of hybrid power plant at Sirindhorn Dam is its ability to generate electricity from both solar power during the day, and hydropower from the existing dam when there is no sunlight, or during peak power demand at nighttime.
The power plant is controlled and managed by an energy management system (EMS) along with a weather forecast system to increase the stability of the power system, meaning it can generate electricity longer and lower the limitations of renewable energy.
In the future, EGAT plans to build a renewable energy control center that uses artificial intelligence (AI) to increase power generation efficiency, the state-owned utility said.
The floating solar power plant has seven sets of solar panels installed on the water surface of less than 1% of the entire reservoir.
The solar panels and floating platforms are all eco-friendly and do not affect the underwater environment, EGAT noted.
Moreover, using the existing transmission system, electrical equipment, and the water surface of Sirindhorn Dam to its full potential can help save cost and expenses, leading to lower electricity cost.
The solar panels were placed at an angle with space between the panel and platform so sunlight can pass through into the water, thereby not affecting the underwater environment.
Placing solar panels on the water surface also helps reduce the panels' heat, making it 10-15% more efficient than solar panels installed on land, and reduces water evaporation in the dam around 460,000 m3/year, according to EGAT.
Due to the project's success, EGAT said it will follow through with the next 24MW project at Ubol Ratana Dam in Khon Kaen Province, with 15 additional projects nationwide, to reach total capacity of 2.7GW, in an effort to bring Thailand closer to the goal of net zero emissions and becoming a sustainable low-carbon society.