i3 Energy raising cash for North Sea drilling
i3 Energy, a company owning the undeveloped Liberator oil field and Serenity prospects in the North Sea, is raising cash to fund the multi-well drilling program in the area.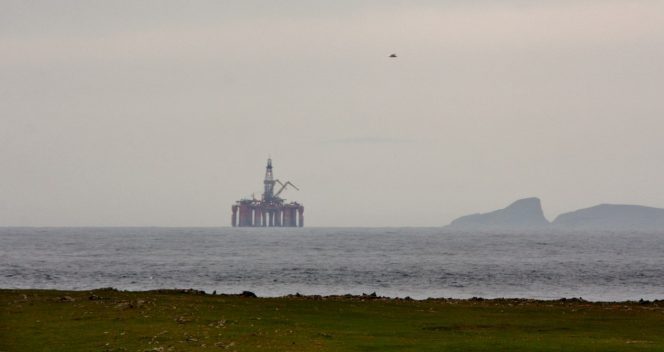 In an announcement on Monday, i3 said it was planning to issue new ordinary shares to raise in aggregate gross proceeds of not less than £16 million at a price of 37 pence per share."
i3 plans to use the proceeds, together with anticipated £24 million junior secured loan note facility with warrants announced in February, to fund its planned 2019 multi-well appraisal and development drilling program at Liberator oil field and Serenity prospect and its near term working capital requirements.
The program is expected to start as early as June 2019 and is targeting STOIIPs of 314 and 197 million barrels respectively.
The company plans to drill the A3 appraisal well in Block 13/23c ("Liberator West"), expected to convert Liberator West resources into reserves.
i3 also plans to drill the first Liberator Phase I development well ("L2 Well") in Block 13/23d, which will be suspended for completion in 2020, after which it plans to drill the S1 well into the Serenity prospect that i3 expects will prove a material extension of the neighboring Tain discovery.
Majid Shafiq, CEO of i3 Energy said:"Today's placing, alongside our anticipated junior loan facility, allows us to retain a 100% interest in and operatorship of the Liberator field and Serenity prospect and ensures i3 is in a robust and competitive position to deliver substantial shareholder growth as we move into an operationally driven phase."
i3 Energy in January signed a letter of intent with Dolphin Drilling for the use of a semi-submersible drilling rig for its 2019 drilling program. Subject to signing a firm contract, i3 Energy will use either Blackford Dolphin or Borgland Dolphin offshore drilling rig.
Commenting further on i3's assets, Shafiq on Monday said: "Liberator is a highly material project with attractive production potential and strong growth optionality relative to the size of i3. We will continue to pursue joint venture discussions from a position of financial strength with a number of high calibre potential partners as we also progress a senior debt facility that will enable the Company to develop Liberator on a 100% basis until such time as we attract a JV farm-out proposal that we believe to be commensurate with the potential of our asset base. I would like to thank shareholders for their support and look forward to a transformational 2019 and 2020."
As for the development – Liberator Phase I – which i3 hopes to bring on stream by mid-2020, is being considered for development via an FPSO. So far, i3 has two options. Repsol Sinopec-operated Bleo Holm FPSO, or an FPSO to be directly leased by i3.
Offshore Energy Today Staff