A flurry of orders continues into summer with tankers leading the charge
The global shipbuilding industry is experiencing an impressive surge in demand for new tonnage, with a flurry of newbuilding orders and options being placed over the past week by prominent shipping companies worldwide.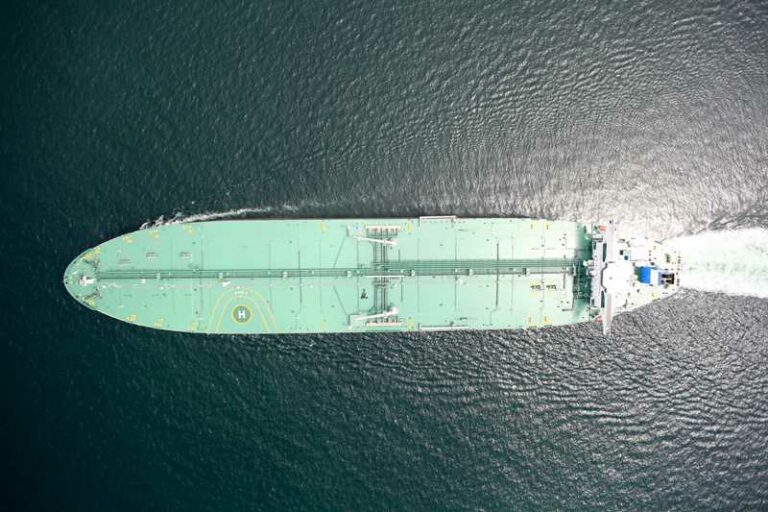 Data from shipbrokers shows a remarkable total of 31 firm newbuilding orders, accompanied by an additional 12 options.
Shipping industry majors seem to be capitalizing on this opportune moment, investing significantly in a diverse range of vessels, ranging from tankers and bulk carriers to LNG carriers, booking all available slots as containership deliveries open up space at prominent yards.
The tanker sector stands out as the frontrunner in this surge of newbuilding orders, with several major deals taking place.
Leading the list is Swiss-based Advantage Tankers, which has placed an order for two tankers of 157,000 dwt each with Japan-based Nihon Shipyard, a joint venture between Japan Marine United Corporation and Imabari Shipbuilding. The vessels, set to be delivered in 2025, come equipped with LNG-ready propulsion and scrubbers, paying $85.0 million per vessel.
Greek shipping company Transpetrol has also shown confidence in the market outlook by ordering two 115,000 dwt tankers from Hyundai Vinashin, Vietnam. The order includes two optional vessels. The company is paying $68.6 million per ship. The ships are scheduled for delivery in 2026, Intermodal said in its weekly market report.
German firm Schoeller Holdings is expanding its fleet by investing in the construction of four tankers of 50,000 dwt each at CSSC Chengxi Shipbuilding, China. These NOx-Tier III compliant vessels with EEDI phase 3 certification are priced at $42.0 million respectively. The delivery is expected in 2026.
In a separate development, UK-based Zodiac Maritime has invested $120.0 million in four tankers of 19,900 dwt each from Fukuoka, Japan, in a sale and purchase agreement (S&P). The ships are set for delivery in 2024.
The bulk carrier sector is displaying a steady performance, with six newbuilding orders.
Bolstering the bulk carrier segment, Greek company TMS Dry has placed an order for two bulkers of 82,600 dwt each from Chengxi, China, for a sum of $72.0 million. These vessels will be fitted with NOx-Tier III technology and will be EEDI phase 3 compliant.
TMS Dry has also made an investment in four bulkers of 63,500 dwt each at Nantong Xiangyu, China, scheduled for delivery in 2026. However, the investment value remained undisclosed.
LNG carriers have attracted strategic investments from companies such as Japan's MOL and United Liquified Gas from China. These orders reflect the increasing prominence of liquefied natural gas (LNG) as an efficient energy source, driving demand for specialized carriers to transport LNG across the world.
South Korean shipbuilding company Hanwha Ocean, formerly known as DSME, has won a contract to build a 174,000 cbm for Japanese shipping major MOL, at a cost of $251.7 million. The deal is said to be an exercised option from a previously signed deal further signaling MOL's commitment to the LNG shipping market.
Meanwhile, United Liquefied Gas, a Chinese company, has invested $245 million in two LNG carriers of 174,000 cbm each from compatriot Hudong Zhonghua, with delivery scheduled between 2025 and 2026.
In addition to these orders, Taizhou Sanfu, China, will deliver six firm general cargo ships of 7,400 dwt to the Dutch company Mare Balticum in 2025. the deal includes options for ten additional ships.