Abadi LNG: Inpex submits revised POD to Indonesian authorities, adds CCS
Through its subsidiary, Inpex Masela, Japan's Inpex Corporation has submitted a revised plan of development (POD) for the Abadi LNG project to Indonesian government authorities.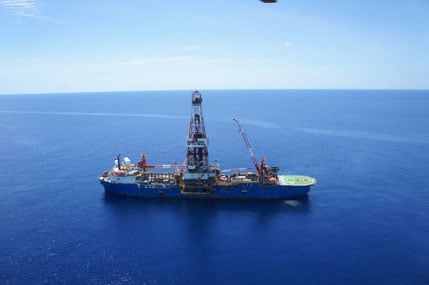 The POD, submitted on behalf of the joint venture composed of Inpex and Shell, now incorporates a carbon capture and storage (CCS) component.
Inpex explained that the revised POD follows its long-term strategy Inpex Vision @2022 towards a net zero carbon society by 2050 announced in February 2022.
It said that as part of the initiative, the company has been in dialogue with the authorities to ensure the Abadi project's competitiveness and sustainability from a long-term perspective for the duration of the energy transition, and to render the project clean and capable of responding to changes in the external environment.
As a result, it amended the revised POD to include plans to neutralise all carbon dioxide (CO2) emitted from natural gas production at the Abadi Gas Field through the introduction of CCS.
In addition, other circumstances facilitating the project's implementation have been restored, enabling the submission of the revised POD, Inpex noted.
The company also pointed out that, in March 2023, Indonesia enacted a ministerial regulation of energy and mineral resources on carbon capture, utilisation, and storage (CCS/CCUS) in the oil and gas business, and accordingly, the Abadi project is expected to be the first CCS project to be carried out as a cost recovery business based on the production-sharing contract framework governing upstream oil and gas projects in Indonesia.
Going forward, Inpex said it expects to sequentially resume activities associated with the project, including various on-site activities, and prepare to begin FEED work subject to the authorities' approval of the revised POD and taking into account other circumstances concerning the project's development status.
Thereafter, it expects to complete the necessary preparations, including marketing and financing activities, and proceed with the project aiming to reach a final investment decision (FID) in the latter half of the 2020s and commence production in the early 2030s, as outlined in its INPEX Vision @2022.
The Abadi project is expected to be Inpex's second self-operated large-scale natural gas development project following the Ichthys LNG Project in Australia.
Its annual LNG production volume is expected to reach 9.5 million tonnes, which is equivalent to more than 10% of Japan's annual LNG imports.
According to Inpex, the Abadi Gas Field is expected to contribute to improving energy security in Indonesia, Japan, and other Asian countries, as well as to the economic development of the eastern part of Indonesia in particular, and to achieving Indonesia's goal of reaching net zero CO2 emissions by 2060.
To note, the Abadi project witnessed many changes over the years.