After Liberia's accession to Hong Hong Convention the treaty can now enter into force
Shortly after Bangladesh, Liberia has acceded to the Hong Kong Convention for the Safe and Environmentally Sound Recycling of Ships enabling the treaty to finally enter into force.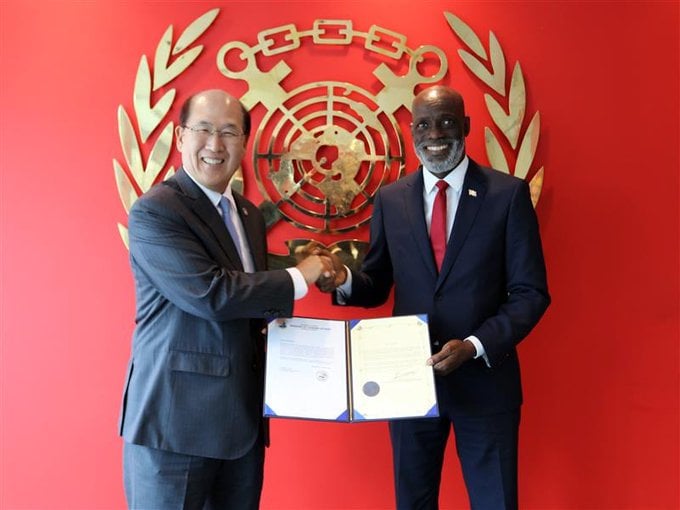 The Hong Kong Convention aims to ensure that ships when being recycled after reaching the end of their operational lives, do not pose any unnecessary risk to human health and safety or the environment.
It emphasizes proper management of hazardous materials, appropriate working conditions for shipbreaking workers, and efficient waste management practices.
Bangladesh ratified the Hong Kong Convention just a few weeks ago, on 12 June 2023, and Liberian Registry's positive commitment on Monday has allowed all the requirements to be met to successfully bring the much-anticipated convention into force.
The Hong Kong Convention enters into force 24 months after ratification by 15 States, representing 40% of the world's merchant shipping by gross tonnage, with a combined maximum annual ship recycling volume not less than 3% of their combined tonnage.
The convention was adopted on 15 May 2009 by the International Maritime Organization (IMO).
"This marks a sea change for this global industry and confirms that in the near future shipowners will be confident that their vessels will find a safe and environmentally sound destination for recycling. The importance of the Convention entering into force, and what it means for ship recycling worldwide cannot be underestimated," John Stawpert, Senior Manager (Environment and Trade) of the International Chamber of Shipping, said.
"Entry into force confirms the huge progress made in safe and environmentally sound ship recycling that has been driven by the Convention since its adoption in 2009 and realises the globally compliant market into which ships must now be sold, giving shipowners confidence and legal certainty that end-of-life vessels will be recycled properly."
Asian Shipowners' Association (ASA) welcomed the ratification, adding that it opens up opportunities for collaboration and knowledge sharing with other signatory nations.
ASA called upon industry stakeholders, international organizations and relevant partners to join hands in supporting Bangladesh's efforts, encouraging its fellow international organizations to follow ASA's standing policy of ensuring priority usage of HKC-certified yards and yards in the process of obtaining certification, as the world needs much more compliant yards in coming years to replace the obsolete vessels to newer green vessels.  
"Together, we can strive for a safer, greener, and more sustainable future for the ship recycling industry, benefiting both the global environment and our community.  We will encourage other countries to ratify HKC," ASA said.
The treaty will now enter into force in 2025, the IMO said.