Aibel grabs a slice of the pie at Johan Sverdrup Phase 2 project
Norway's Statoil has awarded Aibel a letter of intent for the construction of the processing platform topside for phase 2 of the Johan Sverdrup development in the North Sea off Norway.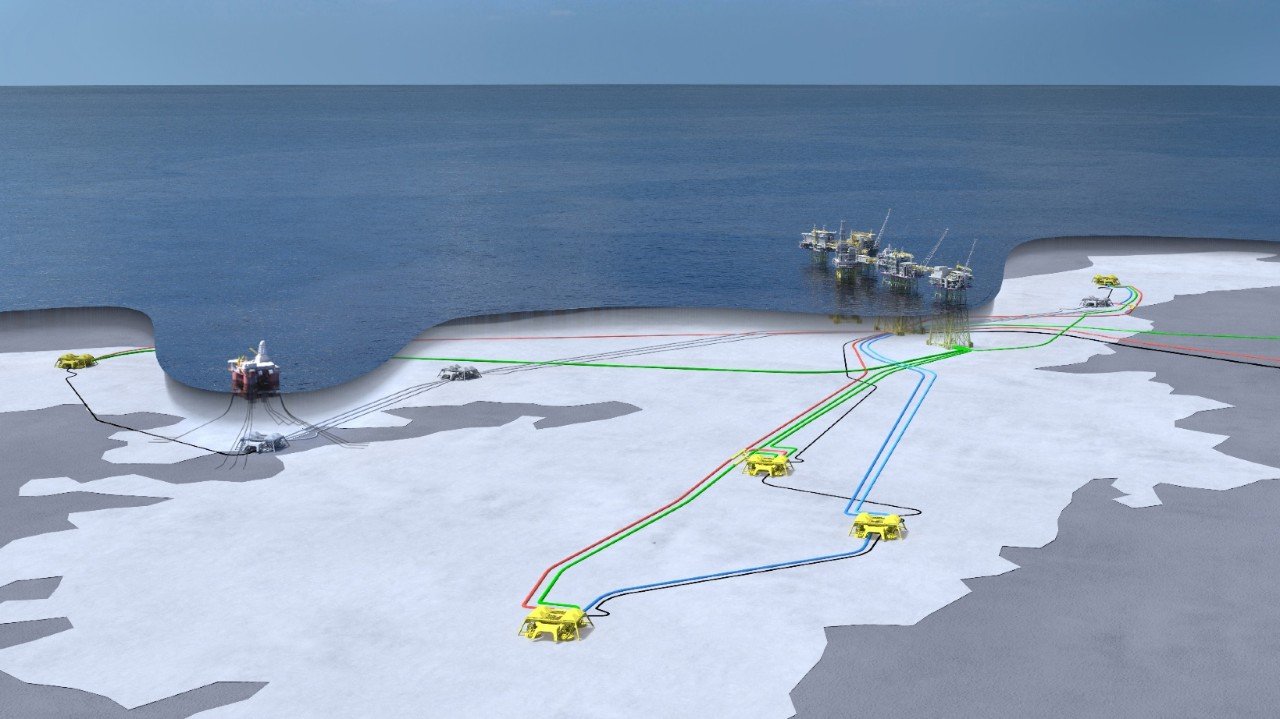 The final contract is expected to be signed later this year and has an estimated value of NOK 8 billion ($1.02B), Aibel said on Thursday.
Statoil also on Thursday awarded a letter of intent to a 50/50 joint venture between Aker Solutions and Kvaerner for modifications of the riser platform and the field center for the Johan Sverdrup development.
Phase 1 of the Johan Sverdrup development is well underway with planned startup in late 2019. Production start for phase 2 is planned in 2022.
CEO and President of Aibel, Mads Andersen, said: "The organization has gained substantial expertise from the delivery of the Johan Sverdrup drilling platform, which is currently undergoing completion at our yard in Haugesund. We are looking forward to continuing realization of the next phase of the Sverdrup field along with Statoil."
According to Statoil, the second Johan Sverdrup processing platform (P2) will extend production capacity on the field from 440,000 to 660,000 barrels of oil per day after startup in 2022.
The contract includes engineering, procurement and fabrication (EPC) work, which starts immediately and will be headed up from Aibel's office in Asker. Aibel's engineering office in Thailand and the company's own yards in Thailand and Haugesund will also be key to the delivery, which at its peak, will involve around 3,500 employees.
Three modules
Aibel noted that the construction of the P2 process platform will follow the same implementation model that Aibel has used for the drilling platform for the Johan Sverdrup field. This means that the platform will consist of three modules, from which two – the upper process module (UPM) and converter module (HVDC) – will be built at the company's yard in Haugesund. The third module – the main support frame (MSF) – will be built at Aibel's yard in Thailand.
Construction activities will start in the first quarter of 2019. Integration of the three modules is planned to start in the second quarter of 2021, and will take place at the yard in Haugesund. The finished platform deck, at around 23,000 tons, is scheduled for delivery to Statoil in the first half of 2022.
An area-wide solution by 2022 for power from shore to the Utsira High area, is an integrated part of the phase 2 development where another power converter will be installed on the new processing platform.
Statoil noted that the contracts are subject to Norwegian government approval of the plan for development and operation for Johan Sverdrup phase 2 due to be submitted in the second half of 2018.