Aker BP gains safety consent for North Sea exploration well
Norwegian E&P player Aker BP has received consent from the offshore safety body, the Petroleum Safety Authority (PSA), for exploration drilling in the North Sea using the Scarabeo 8 drilling rig.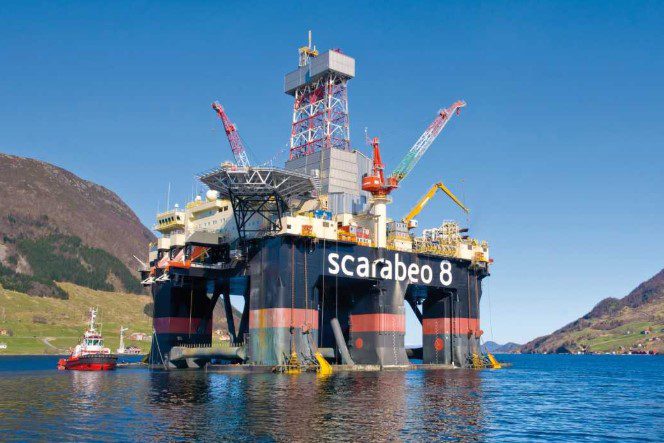 ---
The well, named 24/9-13, is located in production license 869 in the North Sea where Aker BP is the operator.
Announcing its consent for the well on Wednesday, the offshore safety body said that the drilling was planned to start in early September 2018 and last 23 days in a water depth of 117.5 meters.
The PSA added that the well was in the North Sea, close to the Bøyla and Alvheim field.
Aker BP is the operator of the production license 869, with a 60 percent interest. Partners in the field are Lundin and Point Resources with 20 percent interest each.
Drilling will be carried out using the Scarabeo 8 semi-submersible drilling rig. The rig is of a Moss CS50 MKII type, operated by Saipem Norge. It was built in Russia and Italy and put into service in 2012. The facility is classified by DNV GL and registered in the Bahamas.
The Scarabeo 8 was issued with an Acknowledgement of Compliance (AoC) by the PSA in May 2012.