Allianz: 94 Large Ships Lost in 2017, Friday Most Dangerous Day at Sea
There were 94 total losses reported around the shipping world in 2017, down 4 percent year-on-year, according to Allianz Global Corporate & Specialty SE's (AGCS) Safety & Shipping Review 2018.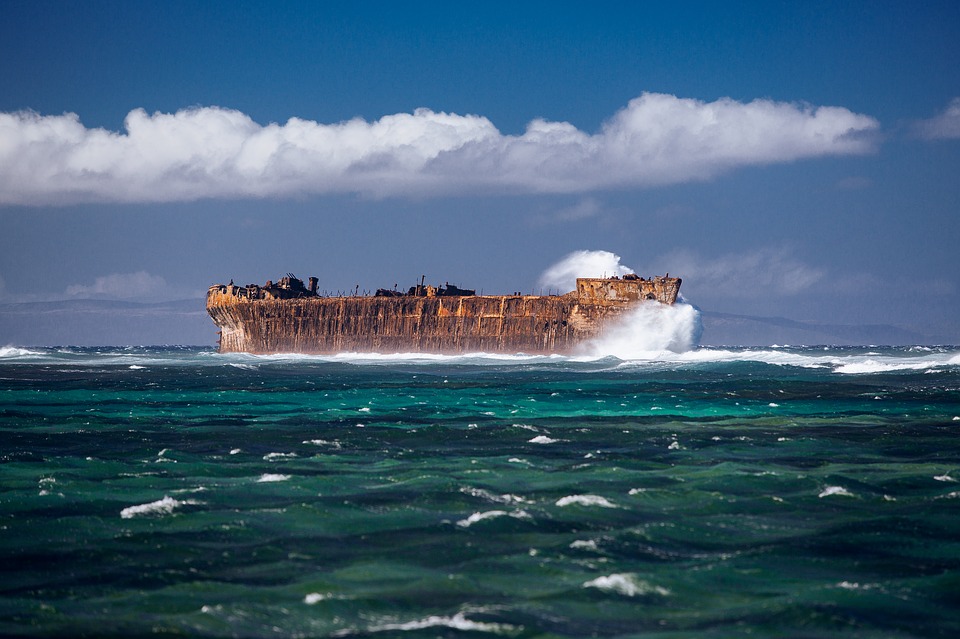 The report indicates that large shipping losses have declined by more than a third (38%) over the past decade and that the downward trend continued into 2017, marking the second lowest losses in 10 years after 2014.
However, Allianz stressed that the sinking of the oil tanker Sanchi and the impact of the NotPetya malware on harbor logistics underline that the shipping sector is being tested by a number of traditional and emerging risk challenges.
" Insurance claims have been relatively benign, reflecting improved ship design and the positive effects of risk management policy and safety regulation over time," says Baptiste Ossena, Global Product Leader Hull & Marine Liabilities, AGCS.
"However, as the use of new technologies on board vessels grows, we expect to see changes in the maritime loss environment in future. The number of more technical claims will grow – such as cyber incidents or technological defects – in addition to traditional losses, such as collisions or groundings."
Freaky Fridays
The report further finds that almost a third of shipping losses in 2017, 30 ships, occurred in the South China, Indochina, Indonesia and Philippines maritime region, up 25% annually, driven by activity in Vietnamese waters. This area has been the major global loss hotspot for the past decade, leading some media commentators to label it the "new Bermuda Triangle".
The weather, busy seas and lower safety standards on some domestic routes, have been identified as major loss factors.
Outside of Asia, the East Mediterranean and Black Sea region is the second major loss hotspot (17) followed by the British Isles (8). There was also a 29% annual increase in reported shipping incidents in Arctic Circle waters (71), based on AGCS analysis.
Cargo vessels (53) accounted for over half of all vessels lost globally in 2017. Fishing and passenger vessel losses are down year-on-year. Bulk carriers accounted for five of the 10 largest reported total losses by GT. The most common cause of global losses remains foundering (sinking), with 61 sinkings in 2017. Wrecked/stranded ranks second (13), followed by machinery damage/failure (8).
What is more, the analysis showed that Friday is the most dangerous day at sea – 175 losses of 1,129 total losses reported have occurred on this day over the past decade.
Human error still a big issue. Data can help.
It is estimated that 75% to 96% of shipping accidents involve human error. It is also behind 75% of 15,000 marine liability insurance industry claims analyzed by AGCS – costing USD 1.6 bn.
"Human error continues to be a major driver of incidents," says Captain Rahul Khanna, Global Head of Marine Risk Consulting, AGCS.
"Inadequate shore-side support and commercial pressures have an important role to play in maritime safety and risk exposure. Tight schedules can have a detrimental impact on safety culture and decision-making."
Better use of data and analytics could help. The shipping industry produces a lot of data but could utilize it better, producing real-time findings and alerts, Khanna believes.
"By analyzing data 24/7 we can gain new insights from crew behavior and near-misses that can identify  trends. The shipping industry has learned from losses in the past but predictive analysis could be the difference between a safe voyage and a disaster."
Based on the report, mega ship fires, emissions rules, climate change and autonomous shipping pose new risk challenges. Insurers expect to see more losses from cyber incidents and technological defects.