Australia: Santos abandons Winchester as non-commercial
Australia's Santos will relinquish an offshore block in Australia after having been unable to find a commercial development solution.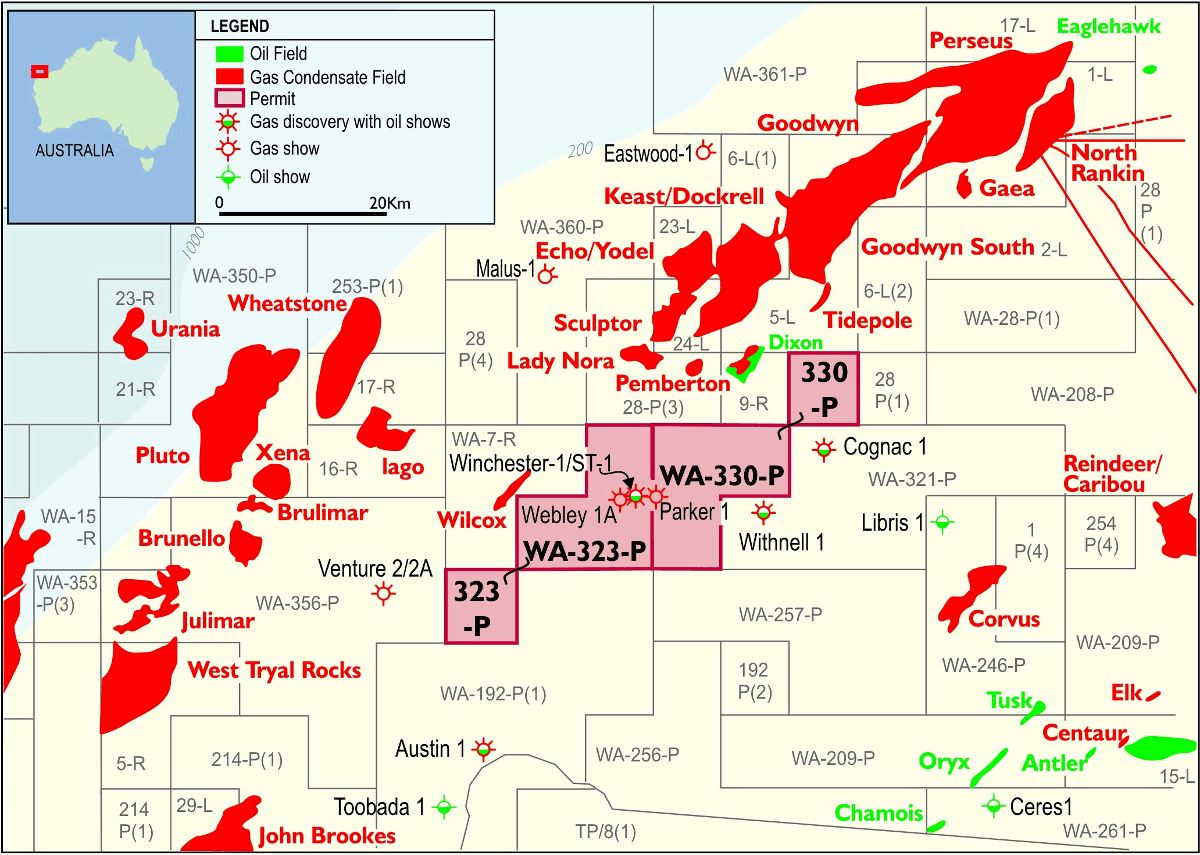 Santos' partner Octanex said on Wednesday that the Winchester Joint Venture (Santos 75% / Octanex 25%) has decided not to lodge an application for Retention Lease in respect of the Winchester gas discovery in Petroleum Exploration Permit WA-323-P.  The permit, which is in year 5 ending on 5 July 2018, is not eligible for a further renewal.
The license WA-323-P comprises 320 km2 on the Parker Terrace, in general proximity to the onshore Devils Creek gas processing facility. The Winchester-1/ST1 discovery well was drilled from a location within WA-323-P during 2013.
Octanex has previously said that by itself, the estimated size of the Winchester discovery, is considered to be insufficient to be developed economically.
WA-323-P is in Year 5 which ends in April 2018 and cannot be renewed as the permit comprises only four graticular blocks. An application for suspension and extension has been lodged by Santos to provide sufficient time to apply for a Retention Lease. Octanex is carried by Santos though all activity in the current term of WA-323-P.
According to Octanex, this decision follows the advice by the operator Santos that its efforts to identify a development concept likely to be commercial within a period of fifteen years have not been successful.
The Joint Venture had intended to lodge an Application for Retention Lease prior to the expiry of WA-323-P.
A declaration of a Location over the Winchester gas accumulation was previously sought and obtained as a pre-requisite for applying for such a Retention Lease, Octanex said.
In order for a Retention Lease to be granted the block must contain petroleum and two other criteria must be satisfied; first that the recovery of the petroleum is not currently commercially viable and, secondly, that the recovery of the petroleum is likely to become commercially viable within fifteen years.
Octanex said: "The Operator formed the view that efforts to demonstrate the future commercial viability test were not sustainable. Accordingly, the Permit will expire on 5 July 2018."
Offshore Energy Today Staff