AW-Energy joins partnership seeking breakthrough in Finnish e-fuel technology
Wave energy company AW-Energy has joined the E-fuel research project looking to drive forward the commercialisation of the electrofuel (e-fuel) production using sustainable electricity and sequestered carbon dioxide.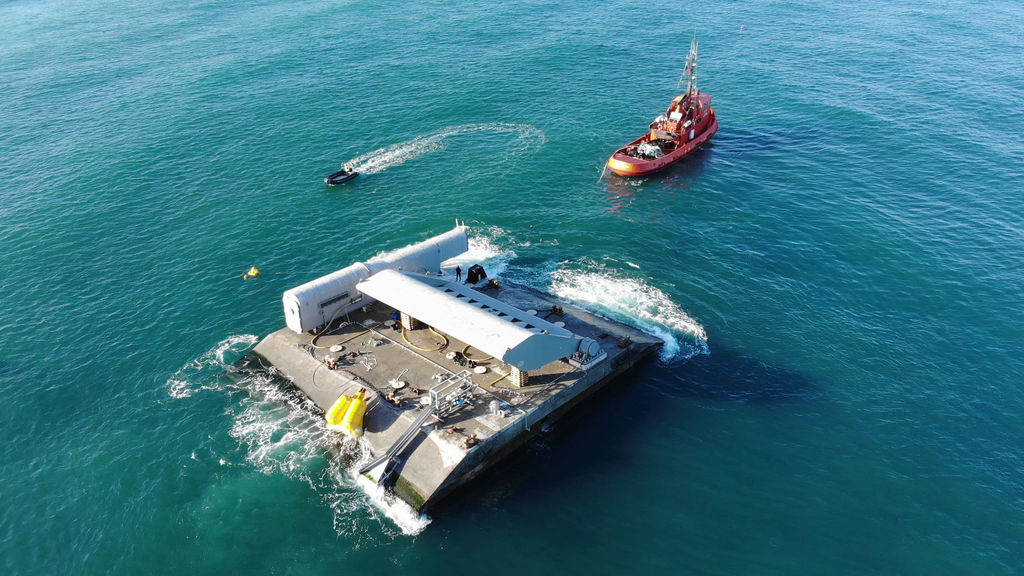 The E-fuel research project, coordinated by state-owned research centre VTT, received a €3.3 million funding boost in January from Business Finland to advance the production of e-fuels using innovative high-temperature electrolysis technology and the developed heat integration of electrolysis, carbon dioxide sequestration and fuel synthesis.
Connected with the Neste Venture Ecosystem, the two-year project involves partners Andritz, Convion, Elcogen and Neste, together with AW-Energy, Helen, ABB, Carbon ReUse Finland, Kleener Power Solutions, and others.
Its aim is to boost both the synthesis concept of e-fuels and the commercial readiness of high-temperature electrolysers closer to electrolyser technologies based on low temperatures.
The role of AW-Energy in the project is to provide data regarding its WaveRoller power production characteristics, and how those can complement other renewable energy streams for electrolytic hydrogen production in E-fuel, according to VTT research professor Juha Lehtonen.
As a result from the E-fuel project, AW-Energy will get the power quality requirements of solid oxide and alkaline electrolysers, so that the WaveRoller's power smoothing can be refined, Lehtonen said.
In addition, AW-Energy will provide expertise on renewable energy utilization in electrolysis for the development of novel high temperature electrolysis, Lehtonen noted.
AW-Energy's flagship product WaveRoller is a submerged wave energy converter based on a hinged panel that is attached to the sea bed in the near shore area. It generates electricity from the movement of the waves (surge phenomenon) and is connected to the electric grid onshore.
Coupling WaveRoller and other intermittent renewable energy sources enables efficient plant utilisation that drives down hydrogen production costs, according to the company.
WaveRoller can maintain production through the night, avoid process shutdowns, supplement the seasonal changes and smooth sudden swings in power.
To remind, AW-Energy deployed the first commercial-scale 350 kW WaveRoller offshore Peniche, a seaside municipality and a city in Portugal, back in November 2019.