Awilco LNG swings to profit in Q4
Norwegian LNG transportation provider Awilco LNG swung to a profit in the fourth quarter of last year.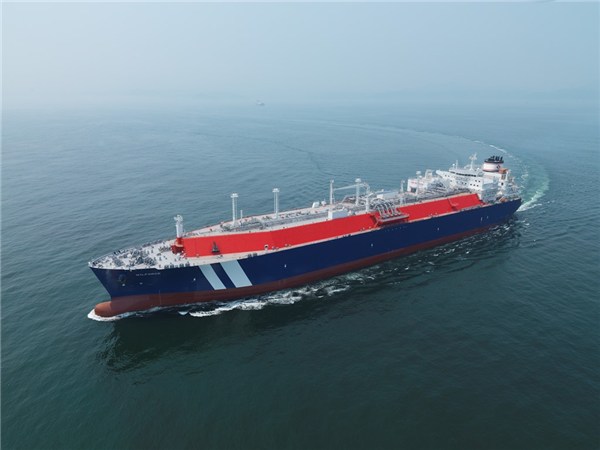 The company posted a net profit of $1.2 million for the fourth quarter of 2020, boosted by a sharp increase in spot LNG prices. The jump in spot LNG prices was largely driven by higher Asian LNG prices.
The profit for the period compares to a $6.5 million loss in the previous quarter.
Freight income for the quarter was $12.8, up from $3.7 in the third quarter of 2020, again due to the jump in spot LNG prices.
Fleet utilisation for the quarter ticked up to 100 per cent, compared to 99 per cent in the previous quarter.
Awilco reports loss for 2020
For the whole year of 2020, Awilco LNG reduced its losses when compared to 2019. The company reported a net loss of $7.9 million. This compares to an $8.3 million loss in 2019.
Freight income for the full year amounted to $35.6 million, coming in below the $37.1 million reported in 2019.
Fleet utilisation ended at 100 per cent, which compares to 72 per cent in 2019, as WilForce incurred extended offhire in 2019 due to the hull and machinery repairs. To remind, WilForce was involved in a collision with another vessel in the second quarter of 2019.
LNG market recovery continues
Awilco LNG noted in its report that the global gas demand and prices started its recovery in late summer of 2020. The recovery continued to strengthen in the fourth quarter of the year following the economic recovery from the pandemic in parts of Asia coupled with a cold winter in the Northern Hemisphere.
Citing Fearnleys LNG, Awilco added that total LNG imports amounted to 93 million tons in the fourth quarter in 2020, up 8.4 per cent from 86 million tons in the third quarter of 2020.
Total LNG imports in 2020 amounted to 369 million tons, up 2.3 per cent year-on-year in spite of demand destruction caused by Covid-19 and the resulting cargo cancellations equal to about 14 million tons from the US alone.
Outlook and new deal for Wilpride
The company said that 2021 started on a positive note with continued high spot charter rates although gas prices and rates have seasonally come down from the winter highs.
With Covid-19 vaccine roll-outs, the global economic activity is expected to improve throughout the year. Possible Covid-19 virus-mutations and a new round of lockdowns in many countries can however reintroduce uncertainty, and with both vessels in the group employed in the spot and short-term market the impact of the ongoing pandemic on the company's earnings and financial position is difficult to assess.
In the first half of February, WilPride was delivered on a two to three months time charter deal. WilForce is currently trading on the spot market.