Bad weather hampers Australian FPSO's timeline for production restart
While tank repairs and remaining works related to an FPSO operating at a field in the Timor Sea off Australia have been progressing well, Singapore's Jadestone Energy has revealed that severe weather conditions have delayed the restart of production from this field.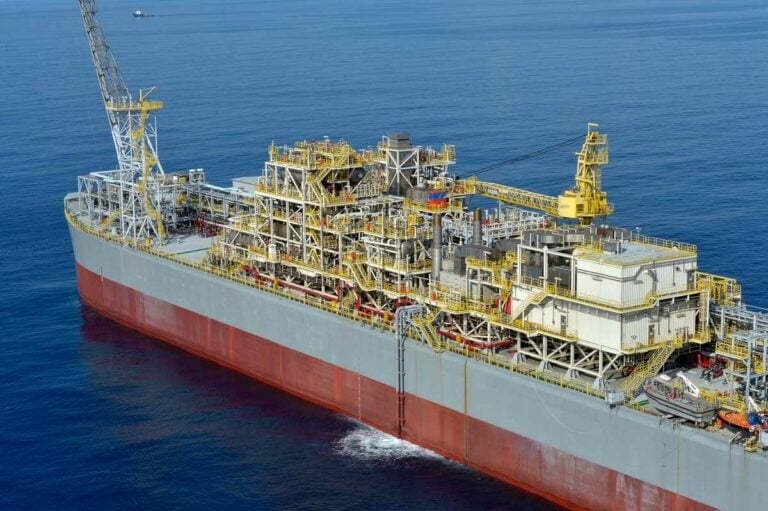 Jadestone Energy confirmed on Monday, 27 February 2023, that the General Direction issued by NOPSEMA was closed earlier in February, following good progress on the FPSO Montara Venture tank repairs and independent assessment of the company's operational practices.
According to Jadestone, this has enabled a focus on the scheduled topsides maintenance workstreams, although this activity has been impacted by recent severe weather conditions offshore northern Australia.
While planned progress has generally been good, the company highlights that several days have been lost to weather-related delays and production restart, which was previously expected by the end of February, has been impacted accordingly. The firm will make a further announcement when production resumes.
As a reminder, a small oil leak from a crude oil tank on the FPSO Montara Venture led to the shutdown of production from the Montara field in July 2022. Following an interim repair of the leak point in the 2C tank, Jadestone restarted production from this field while a permanent repair was being advanced.
The plot thickened further after an additional internal defect in the water ballast 4S tank was detected in August 2022 during preparations for the permanent repair of the 2C tank, thus, the company decided to temporarily shut in production from Montara and reorganise offshore manpower on the FPSO while the inspection and repair activities were expected to result in production being shut in during the remainder of August and potentially through September 2022.
When September rolled in, Jadestone confirmed that progress was made in implementing a remediation plan for the FPSO, but was unable to provide a date for the restart of production from the Montara field until January 2023, when the firm disclosed that the restart was anticipated in February 2023.
The Jadestone-operated and owned Montara project, encompassing three separate fields – Montara, Skua and Swift/Swallow – is located in the Timor Sea offshore Australia approximately 690 kilometres west of Darwin.