Boskalis lands US offshore wind farm deal with mystery client
Dutch offshore services provider Boskalis has won a contract with an undisclosed client to construct a large wind farm offshore the USA.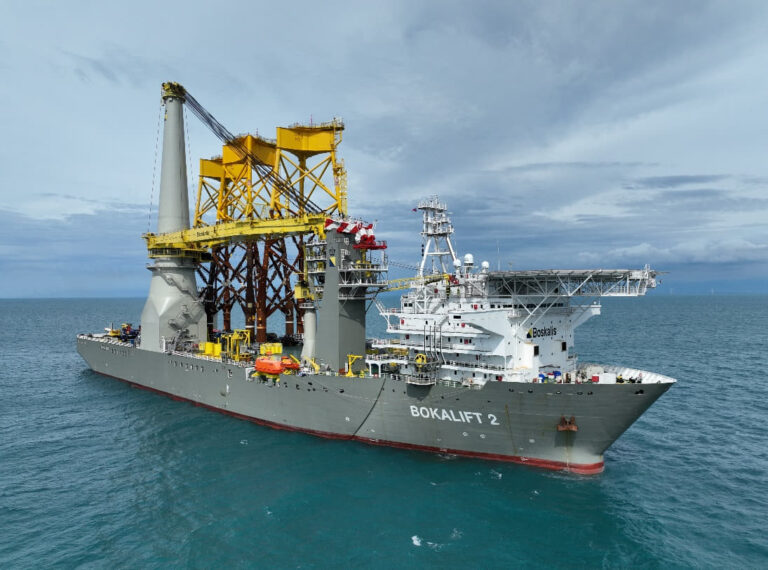 Under the contract, Boskalis will transport and install the wind turbine foundations and power cables for which two crane vessels, and several transport and cable-laying vessels will be deployed, the company said.
The Dutch firm did not provide any additional financial information or when they plan to start construction on the project.
The contract marks a special milestone for Boskalis as this is the 100th offshore wind farm that the company has worked on over the past decade.
"We are proud to have reached the milestone of our 100th offshore wind farm with the award of this wonderful project. It illustrates the leading role we have established in the offshore wind market over the past decade. In those ten years, we were involved in the realization of almost half of all offshore wind farms worldwide, excluding the Chinese market", said Peter Berdowski, CEO of Boskalis.
The award of this project follows a busy year for Boskalis in the offshore wind market.
The crane vessels, Bokalift 1 and Bokalift 2, as well as the fallpipe vessel Seahorse, were active on various projects in Taiwan.
With its survey fleet, the company carried out site investigation campaigns for numerous offshore wind projects in the United States and Europe, where Boskalis was also active with its cable-laying vessels.
In June 2022, Boskalis signed a deal with Ørsted and Eversource for the transportation and installation of substations and XXL monopiles for the South Fork Wind and Revolution Wind projects in the US.
In addition, the firm will also install scour protection for the Revolution Wind and Sunrise Wind offshore wind farms.