BP boosts Clair stake after closing ConocoPhillips deal
Oil major ConocoPhillips has completed its previously announced sale to BP of a ConocoPhillips subsidiary that holds a 16.5 percent interest in the BP-operated Clair field for an undisclosed price.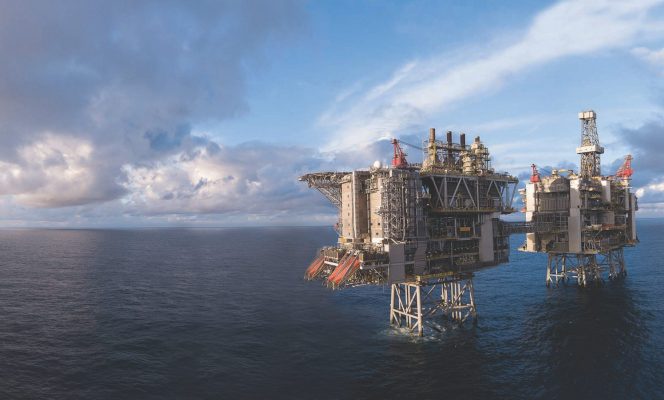 The two oil majors agreed in July 2018 for BP to acquire from ConocoPhillips a 16.5% interest in the Clair field. BP, the operator, previously held a 28.6% interest in the field.
As a result of the deal, BP now holds a 45.1% interest and ConocoPhillips retains a 7.5% interest in the giant Clair project located in the West of Shetland region offshore UK.
Other partners in the Clair field are Chevron with a 19.4% stake and Shell with a 28% stake.
The Clair field is being developed in phases. Phase One was brought on stream in 2005, targeting approximately 300 million barrels of recoverable reserves. Clair Ridge, the second phase development of the giant Clair field, started up in November 2018.
Two new, bridge-linked platforms and oil and gas export pipelines have been constructed as part of the Clair Ridge project. According to BP, the partners invested more than £4.5 billion in the new offshore facilities, designed for 40 years of production.
The Clair Ridge development is expected to recover an estimated 640 million barrels of oil with production expected to ramp up to a peak at plateau level of 120,000 barrels of oil per day.
ConocoPhillips also completed a simultaneous acquisition of BP's 39.2 percent interest in the Greater Kuparuk Area in Alaska and 38 percent interest in the Kuparuk Transportation Company for an undisclosed price.
In the first nine months of 2018, production associated with the acquired 39.2 percent interest in Kuparuk was 39 thousand barrels of oil equivalent per day (MBOED), and production from the divested 16.5 percent interest in Clair Field was 4 MBOED.
Offshore Energy Today Staff
Related news
List of related news articles