BP mobilising Ocean Apex rig for Ironbark drilling
The Ocean Apex semi-submersible drilling rig has been handed over to BP for the drilling of the Ironbark-1 exploration well offshore Australia.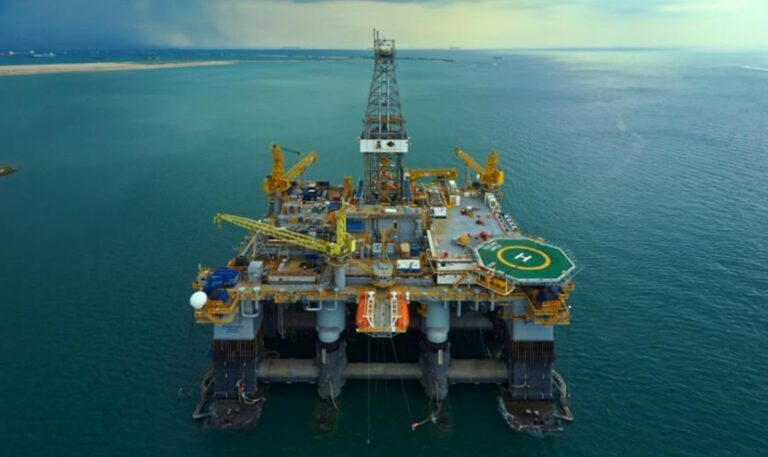 Cue Energy, BP's partner in the WA-359-P license where Ironbark-1 is located, said that the rig was handed over to the oil major on Friday afternoon.
According to the company, the rig is now being mobilised to the Ironbark-1 well location, with standard rig inspection and acceptance procedures being undertaken by BP. Mobilisation activities are expected to take around 10 days.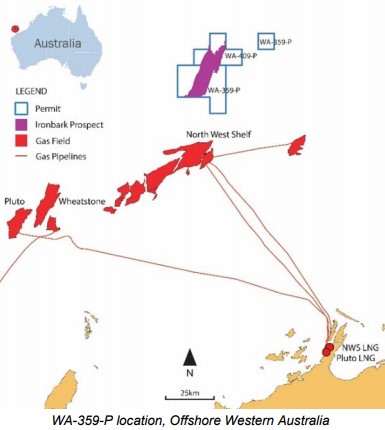 Exploration permit WA-359-P is located in the Carnarvon Basin, offshore Western Australia, approximately 50 kilometres from existing North West Shelf LNG infrastructure. BP is the operator of the license with a 42.5 per cent interest, while the three partners in the license are Cue, Beach Energy, and New Zealand Oil and Gas with 21.5, 21, and 15 per cent, respectively.
The Ironbark-1 well is expected to drill to approximately 5,500 metres and will be the first test of the world-class Ironbark gas prospect.
BP picked the Ocean Apex for drilling of Ironbark back in February 2019. Drilling was set for late 2020 and the rig was a perfect choice since it had prior engagements.
From early May 2019 until late July 2019, the rig worked for Woodside. Then, it worked for Shell on a one-well contract. After that, Ocean Apex returned to work for Woodside from early January 2020 until late September 2020.
It is worth reminding that Australia's National Offshore Petroleum Safety and Environmental Management Authority (NOPSEMA) provided final approvals to BP for drilling of the Ironbark-1 well in late September.
The Well Operations Management Plan and the Safety Case for the Ocean Apex drilling rig were the final regulatory documents approved by NOPSEMA.
BP's environment plan for the Ironbark-1 exploration well was approved by NOPSEMA in July 2020
At the time, Cue Energy stated that the drilling of the Ironbark-1 well was expected to begin by the end of October.
Also, BP has already chartered three Solstad Offshore's vessels to support the Ironbark drilling campaign. Namely, it hired the Normand Saracen and Far Senator AHTS vessels as well as the Normand Leader PSV back in August.
The trio will be working with the Ocean Apex throughout the one-well campaign, estimated to last 90 days.