Brazilian FPSO goes back online
Brazilian oil and gas player Enauta has completed the preventive maintenance activities for a floating, production, storage, and offloading (FPSO) vessel, which is carrying out operations on a field offshore Brazil.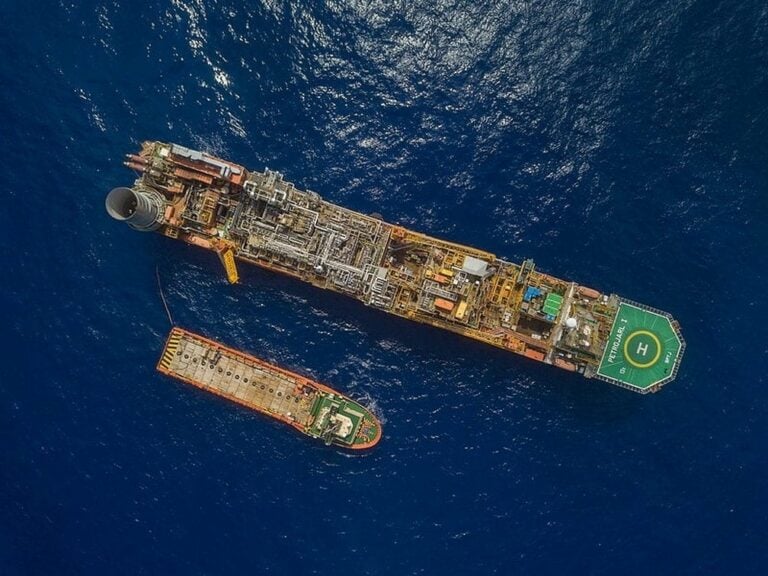 Enauta disclosed on Monday, 27 February 2023, that the preventive maintenance of the water-cooling system of the FPSO Petrojarl I was concluded and the production at the Atlanta field was stabilised on Sunday, 26 February 2023, according to the estimated schedule.
Regarding the Brazilian player's recent activities at the Atlanta field, the firm kicked off a three-well drilling campaign at the end of 2022 and the first well, which is in the connection phase to the FPSO Petrojarl I, should start production in April 2023, when the FPSO will have three wells online, which is its maximum capacity.
With the entry of this new well, the Atlanta field's potential production will be increased to more than 20,000 barrels of oil per day. The company bought the FPSO OSX-2 for Atlanta's Full Development System (FDS) last year. The FDS is expected to be online by mid-2024, originally with six wells, reaching ten wells in 2029. This FPSO, known as the FPSO Atlanta, is anticipated to be fully operational by 2024.
Located in block BS-4 in the Santos Basin, at a 1,500-metre water depth, the Atlanta field is operated by Enauta Energia, a wholly-owned subsidiary of the company, which also has a 100 per cent interest in this asset. The field has estimated reserves of 106 MMbbl.