Brazilian well back online with two more to follow suit later this month
Following a preventive interruption of production, Brazil's oil and gas player Enauta has restarted production from a well located on a field offshore Brazil and expects the remaining two wells to be back on stream by the end of the month.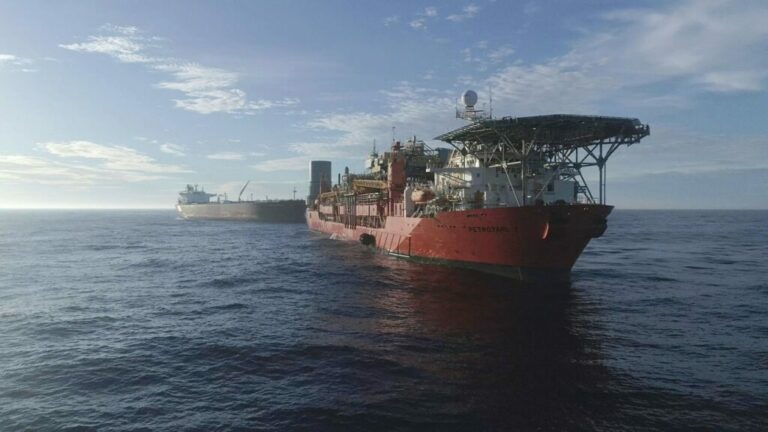 At the end of August 2022, Enauta decided to preventively interrupt production at the Atlanta field, after problems were detected during the inspection of the hose in some of its sections. This came a little over a week after the field returned to production following a scheduled downtime, which started in July 2022.
This shutdown for maintenance was undertaken as part of Enauta's aim to comply with the Ministry of Labor's normative requirements and prepare the floating, production, storage, and offloading (FPSO) to be recertified by DNV (Det Norske Veritas), in regards to a two-year extension of chartering, operation & maintenance (O&M) agreements for the FPSO Petrojarl I, which is currently operating on the field.
In an update on Wednesday, Enauta revealed that the Atlanta field resumed its production through well 7-ATL-2HP-RJS, explaining that the second well should start operating next. By the end of September, the resumption of production from the third well is also expected.
The Brazilian player says that the commissioning of the new water treatment unit with increased capacity will be carried out during this month, anticipating the stabilisation of production to also take place.
The firm elaborated that during the downtime period, the Ministry of Labor's demands were observed, and inspection and adjustments to FPSO Petrojarl I were conducted to extend the chartering agreement for up to two years. Enauta underscored that over the coming months these activities would be concluded, so that, by the end of the year, the ship classification entity can assess the general condition of the FPSO and confirm the extension of its useful life.
After recertification, the contractual extension will enable the FPSO's continued operation until the entry of the Full Development System (FDS), foreseen by mid-2024 when a vessel, which is currently being converted at Dubai Drydocks World will be deployed at the Atlanta field. Following conversion, the vessel – named FPSO Atlanta – will be operated under ABS Class.
With estimated reserves of 106 MMbbl, the Atlanta field, located in block BS-4 in the Santos Basin, at a 1,500-metre water depth, is operated by Enauta Energia, a wholly-owned subsidiary of the company, which also has a 100 per cent interest in this asset.