Equinor buys Chevron out of Rosebank field
Norway's Equinor will buy Chevron's 40% operated interest in the Rosebank project, one of the largest undeveloped fields on the UK Continental Shelf (UKCS). The financial details were not disclosed.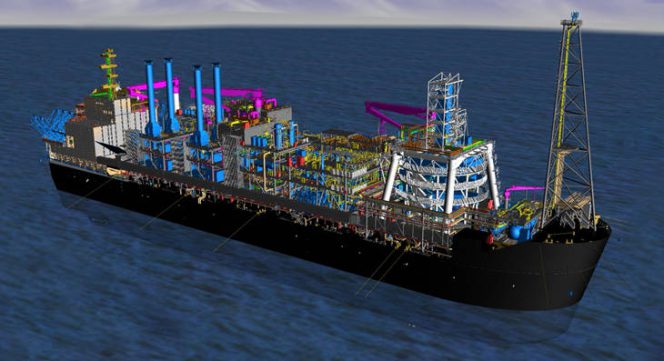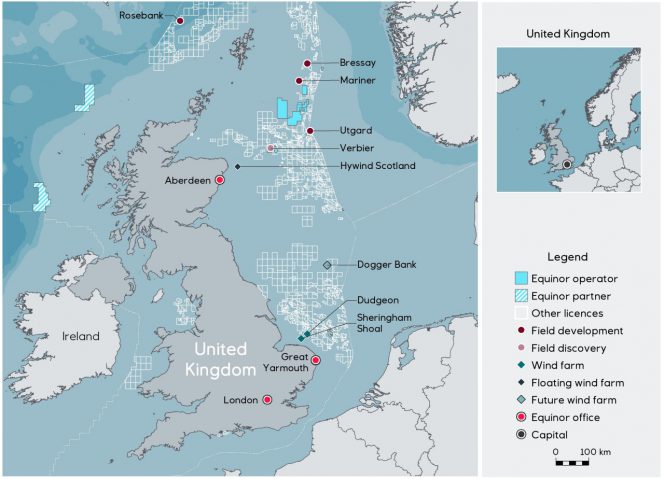 Equinor, who will become the operator of Rosebank, on Monday said the transaction would strengthen its UK portfolio, which includes the Mariner development, attractive exploration opportunities, and three producing offshore wind farms.
 Al Cook, Equinor's executive vice president for global strategy & business development and UK country manager said: "We have a proven track record of high-value field developments across the North Sea and will now be able to deploy this experience on a new project in the UK.
"Today's agreement allows us to buy back into an asset in which we previously had a participating interest, demonstrating our strategy of creating value through oil price cycles. The acquisition of Rosebank complements our portfolio of oil, gas and wind assets in this country, in line with our strategy as a broad energy company," he said.
The Rosebank field was discovered in 2004 and lies about 130 km northwest of the Shetland Islands in water depths of approximately 1,110m. Other partners in the field are Suncor Energy (40%) and Siccar Point Energy (20%).
"With Rosebank, a standalone development in the underexplored West of Shetland region, we strengthen our upstream portfolio, which also includes Mariner, one of the largest investments on the UKCS in over a decade. As we have done with other projects in our portfolio, such as Johan Castberg and Bay du Nord, we intend to leverage our experience and competence to create further value in Rosebank, in alignment with the UK Government's priority of maximizing the economic recovery of the UKCS," says Hedda Felin, Equinor's senior vice president for UK & Ireland offshore.
The Rosebank project is operated by Chevron (to be taken over by Equinor) – (40 percent) with Suncor Energy (40 percent) and Siccar Point Energy (20 percent) holding non-operated interests in the field.
A spokesperson for Chevron last week told Offshore Energy Today that Chevron had received an expression of interest for its share in the Rosebank project, but it wouldn't reveal the identity of the interested party citing Chevron's "company policy not to comment on commercial or confidential discussions."
"We continue to advance the Rosebank project through Front End Engineering and Design (FEED) and remain focused on delivering energy safely and reliably in the North Sea," the spokesperson said last week.
The potentially recoverable volumes at Rosebank are expected to be more than 300 million barrels. The field, which was discovered in 2004 and is currently progressing toward development, lies about 80 miles (129 km) northwest of the Shetland Islands in water depths of approximately 3,600 feet (1,110 m).
The selected design calls for a subsea development tied back to a floating production, storage and offloading (FPSO) vessel, with natural gas exported via pipeline. The project is progressing through pre-sanction Front End Engineering and Design (FEED) stage, including the re-tendering process for the FPSO.
Deep pockets buyer
Commenting last week on on Chevron's announcement that it was in talks to sell its 40% operating stake in the Rosebank field, West of Shetland, Ross Cassidy,Wood Mackenzie's senior research manager, North Sea upstream, said: "Any buyer for Chevron's stake in Rosebank will need to have very deep pockets to fund the capital cost of development, which we estimate at more than $6 billion in total.
"This could mean another large player looking to increase their exposure in West of Shetland or one of the largest private equity companies that have come on the scene recently."
He added: "Any future development will likely involve a new-build, harsh environment floating production, storage, and offloading vessel and up to 20 production wells.
"If a final investment decision (FID) is taken in 2019, first oil could be in 2024, rising to around 100,000 barrels of oil equivalent per day at peak production."
Cassidy added: "Any future development will be challenging as the field is located in water depths of more than 1,000 meters, in a very harsh environment, with high winds and waves to contend with.
"Chevron has been weighing up development options for a number of years, but has yet to take FID.  The asset may be struggling to compete for capital within Chevron's low breakeven tight oil portfolio, focused on the US Permian basin. But a sale would reduce Chevron's pool of conventional growth opportunities, increasing its dependence on delivering in the Permian.
"Chevron is actively reducing its European portfolio. On 25 September, it was announced that Total will acquire Chevron's Danish upstream business. The company is also looking to sell other assets in its UK North Sea portfolio."
To remind, back in July, Chevron revealed its plans to sell its UK Central North Sea fields. These include Alba, Alder, Britannia (and satellites), Captain, Elgin/Franklin, Erskine, and Jade fields.
It is also worth reminding that, earlier this week, Chevron agreed to sell its interest in Chevron Denmark to French Total. Chevron Denmark holds a 12% interest in the Danish Underground Consortium (DUC), a 12% interest in Licence 8/06, and a 7.5% interest in the Tyra West pipeline.
Offshore Energy Today Staff