C-LNG wins BV's AiP for its ammonia fuel supply system
France-headquartered classification society Bureau Veritas (BV) has awarded approval in principle (AiP) to Singapore-headquartered C-LNG for its ammonia low flash point fuel supply system (LFSS).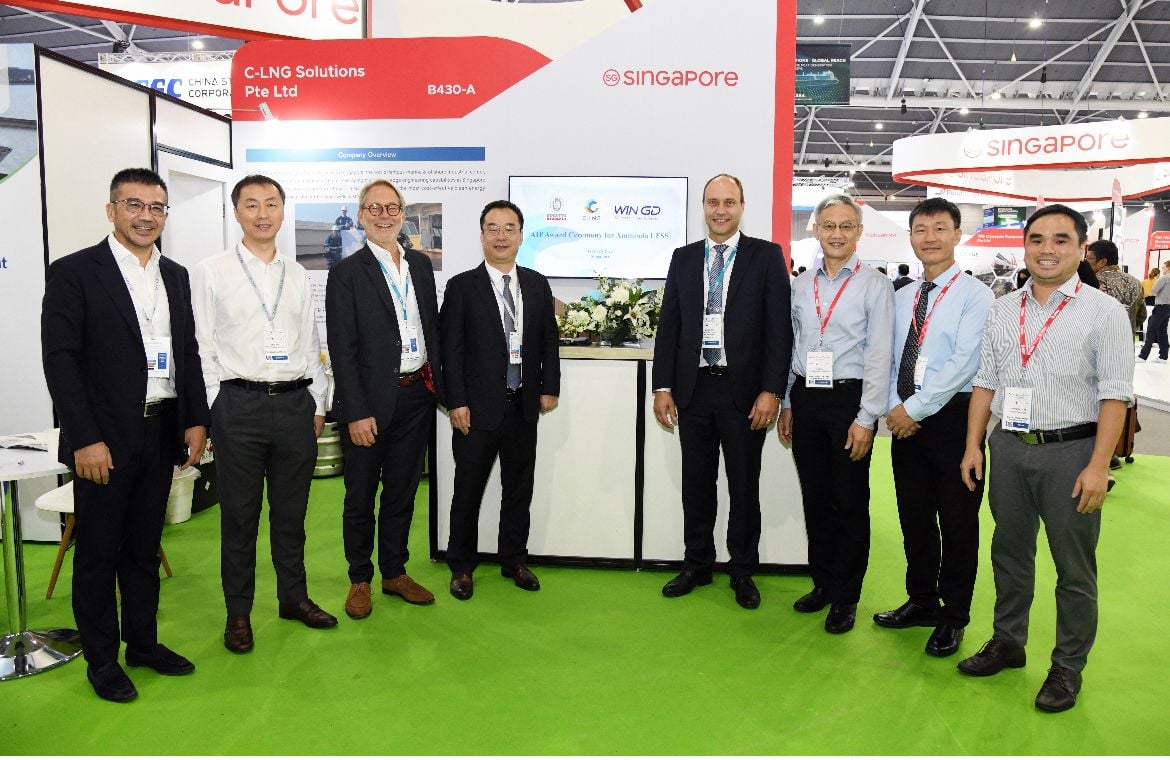 The system was developed in cooperation with Swiss marine power company WinGD and is based on WinGD's 6X62DF-A-1.0 engine. As per reports, the design was reviewed by both owner and WinGD.
On its social media, WinGD congratulated C-LNG for the AIP: "We are proud to have worked alongside C-LNG and BV on this project. Our joint expertise is what will allow us to reach our collective goals."
Marcel Ott, General Manager of Technical Sales Support, WinGD, commented: "C-LNG's solution for ammonia is one of simple design, efficient and economical, and our good cooperation ensures compliance with the requirements of our engine."
C-LNG noted that besides the LNG FGSS, ammonia is one of the new alternative fuel systems among its "decarbonization menu," which includes methanol LFSS, carbon capture system (CCS), LCO2 transport and injection system.
To remind, at the beginning of September, WinGD agreed to cooperate with shipbuilder Samsung Heavy Industries (SHI) on the installation of WinGD's X-DF-A dual-fuel ammonia engines on forthcoming newbuild vessels. The two companies signed a memorandum of understanding (MoU) during the Gastech 2023 conference in Singapore.