Cable protection- and hang-off systems are now ready for new offshore industries
Engineered initially for the wind turbine industry, over the past few years the VPI Cable Hang-off system (HOS) has been further engineered and developed by a dedicated innovation team, which has resulted in the VPI Cable Hang-off system evolving into a multifunctional offshore solution.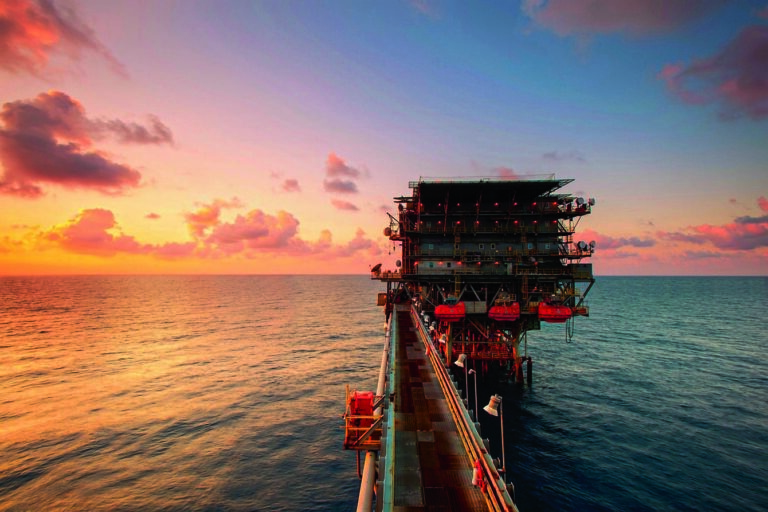 In addition, the Cable Protection System (CPS), also known as cast-iron pipes, is a bespoke and tailormade solution for the oil and gas industry. From every project that is successfully delivered, Vos Prodect Innovations (VPI) learns and adapts from the experience to ensure that we are servicing the electrification of the offshore industry in the most effective manner.
Within the industry, VPI has gained a reputation of quality and has been trusted with over 150 projects, supplying VPI's cable protection system across the globe. In recent years, VPI has been established as the market leader in the engineering and supply of cable hang-off systems. Over the last 60 years, the company has constantly reinvented itself in the face of shifting market demands and industry trends. Three generations of cable protection systems have already been established and are now ready for the next step: the electrification of oil and gas platforms.
Changing markets and important solutions
Becoming increasingly prominent in both our professional and personal lives, sustainability and the fight against global warming needs to be addressed imminently. One major factor to combat climate change is the production of renewable energy, a field in which VPI is heavily embedded and has a vested interest. In conjunction with these notions, VPI has focused within the other offshore industries to see whether any further sustainable innovation can be applied, as many of these industries are being supplied with fossil fuel power.
VPI is exploring the various options into providing renewable electricity sources for these platforms, to further address sustainability and reduce greenhouse gas emissions. We care for the planet and as industry leaders strive to reduce our impact on the environment by regularly reviewing our business processes throughout all levels of the business. The main transition that VPI actively promotes is to attain electricity that is provided by a subsea cable from the mainland facility instead of using an offshore power generator. VPI can deliver both protection systems to accommodate submarine electricity cables from the mainland facility to the offshore facility, as the VPI Hang-off System is designed for securing medium and high voltage power cables to the top of a cable deck of a monopile, jacket, or rig. VPI's Cable Protection System serves to protect and stabilize the subsea power cable and VPI's Hang Off-Systems secures the electricity cable during the installation on an offshore platform and securely locks the cable after final installation. Both systems have been tested extensively, it is a proven solution for offshore projects which has been delivered successfully across a wide range of projects.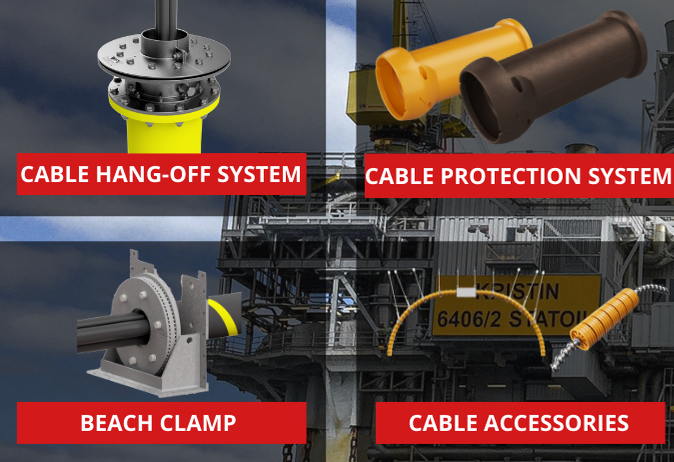 Offshore collaborations
VPI's collaborative and open approach enables us to work closely with our partners, to further promote sustainability processes, and to understand how we can further enhance our custom-engineered products to suit. This combination of our own experience along with those views of our partners who install and work with VPI's offshore products enables VPI to learn, engineer, and innovate our products further, whilst focusing on sustainability throughout the entire process. An example of this can be demonstrated when VPI successfully installed the first onshore landing clamps this year, including on the beach of Ameland. The NAM is currently electrifying three offshore platforms for the production of natural gas.
Precious time management
The multitude of benefits the revolutionary system offers ensures that the cable is fully protected and will remain intact being situated at the bottom of oceans for decades but also due to being an innovated hybrid system, this significantly reduces installation time by 50%, offering potential cost savings across the life of the project. VPI's CEO Marc Derks stated: "Out of personal experience, I recognize that our offshore systems need to be fast and easy to install, saving precious offshore time. Our universal system is fast to install as we offer a self-locking system, so no bolts are needed. The combination of the polyurethane surface and the cast iron insert, provide all the protection required when your cable lay upon the bottom of the ocean.'' VPI has an experienced team within the offshore wind, oil & gas, and tidal sectors that is ready to assist you with your project requirements, from the design phase through to the successful delivery. All our systems are certified with the appropriate chemical and mechanical properties which are fully traceable. Within our company, we offer tailor-made solutions to our clients and provide expertise in order to engineer an appropriate solution for the benefit of the project and always look to offer the most cost-effective solutions.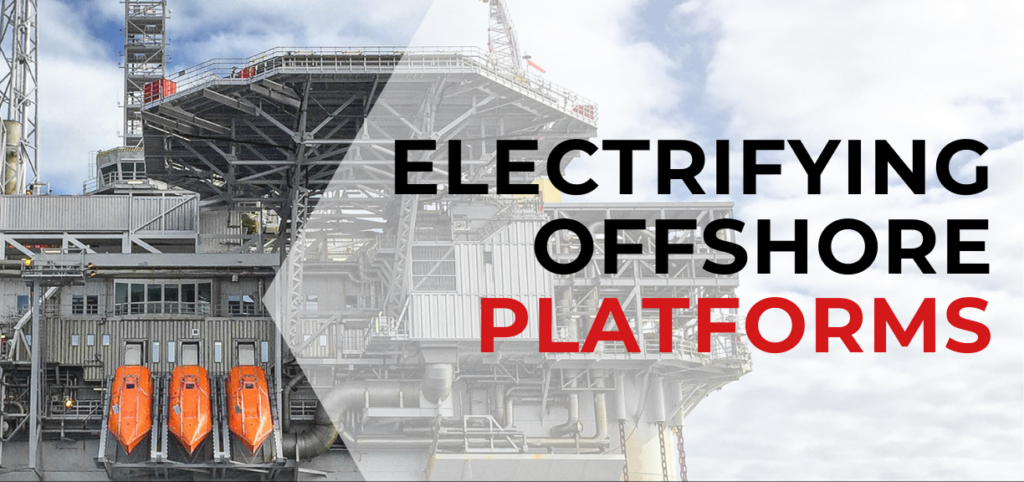 Contact details
Cagatay Aygar
Technical sales engineer
Heemst 1, 7892 AL Klazienaveen,
The Netherlands
T +31 (0)591 31 56 00
W www.vos-prodect.com
Note: The opinions, beliefs, and viewpoints expressed in this article do not necessarily reflect the opinions of Offshore-Energy.biz