Canada's new Ksi Lisims LNG is targeting net-zero carbon emissions
The Nisga'a Nation, Rockies LNG and Western LNG have proposed a 12-million-tonne-per-year LNG project called Ksi Lisims LNG, with the goal of creating the largest net-zero LNG export facility.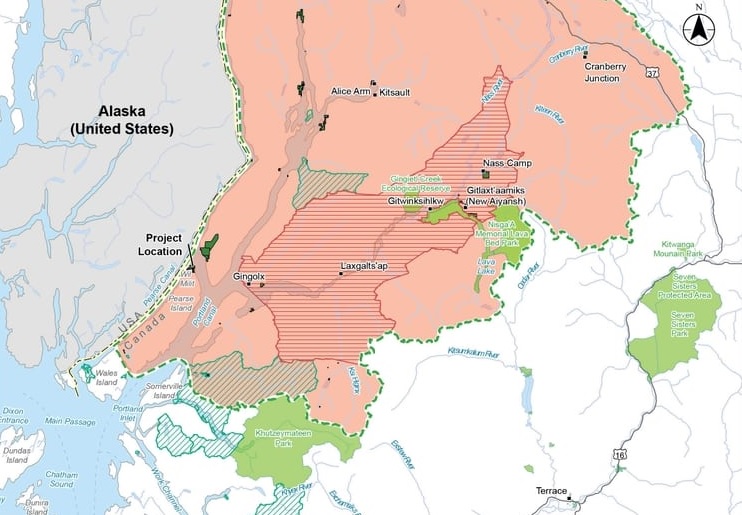 Ksi Lisims LNG (meaning 'from the Nass River' in the Nisga'a language) is a proposed 12-million-tonne-per-year natural gas liquefaction and marine terminal project.
The terminal will receive approximately 1.7 to 2.0 billion cubic feet of natural gas per day. Commercial operations will start in late 2027 or 2028.
British Columbia's Indigenous Nisga'a Nation, a group of British Columbia and Alberta natural gas producers Rockies LNG and oil and energy company Western LNG filled initial project description with the governments of British Columbia and Canada.
The project is said to have one of the lowest unit carbon emissions rates of any large-scale LNG export project in the world.
Its pathway to net-zero carbon emissions includes the use of renewable hydro power in combination with monitoring and measurement, energy efficiency, purchase of carbon offsets, and potential carbon capture and storage. It is being designed to have a low level of carbon emissions, which reduces the amount of offsets required to achieve net-zero.
The project site is owned by the Nisga'a Nation and is located within Nisga'a treaty lands on the northern tip of Pearse Island on the Portland Canal, west of Gingolx, British Columbia.
Two natural gas pipeline projects are being evaluated for Ksi Lisims LNG. The selected natural gas pipeline will be owned and operated by a third party.
Ksi Lisims LNG is regulated under BC's 2018 Environmental Assessment Act and Canada's 2019 Impact Assessment Act.
Davis Thames, Western LNG founder, president and CEO, said: "This project will be important to the global LNG industry as it navigates the energy transition. Fueled by clean British Columbia hydropower and supplied by low carbon Canadian natural gas, Ksi Lisims LNG will achieve one of the world's lowest unit carbon emissions rates for a large-scale LNG export project, making net-zero both feasible and achievable."