Carnarvon farms out Buffalo stake to Advance. New well set for 2H 2021
Australian oil exploration company Carnarvon Petroleum has farmed out up to 50 per cent interest in the Buffalo project offshore Timor-Leste to Advance Energy with drilling of a new well on the field set for later this year.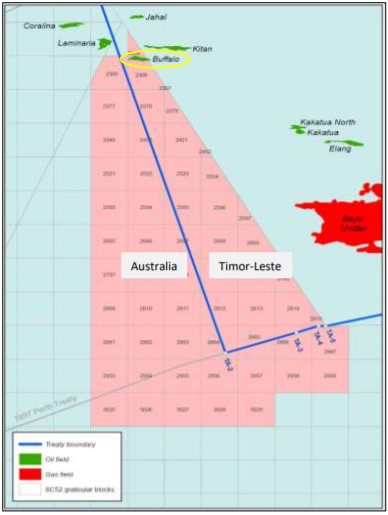 Carnarvon said on Monday that it would drill the Buffalo-10 well in the second half of 2021. The well is targeting the crest of the proven Buffalo oil field and will be suspended as a future production well.
The company awarded the drilling management services to Petrofac, which in the short term will include completion of detailed well design, procurement of long-lead items and contracting the drilling rig and associated services, including the shore base location.
Carnarvon added that further details and updates on timing would be provided once Petrofac and Carnarvon have secured a drilling rig and long lead items.
As for the farm-out, Carnarvon announced a binding agreement with Advance on 17 December 2020 where it will acquire up to a 50 per cent interest in the Buffalo project by funding the drilling of the Buffalo-10 well up to $20m on a free carry basis.
In addition to this, the newly formed joint venture will acquire development funding from third-party lenders and any additional funding requirements will be provided by Advance as an interest-free loan.
Carnarvon added that the two companies have made material progress in satisfying the conditions concerning the farm-out and the transaction could be completed at the end of this quarter.
Carnarvon managing director and CEO Adrian Cook said: "I am pleased to see substantial progress on the Buffalo project since announcing the farm-out to Advance Energy in December 2020.
"Petrofac is an established and highly experienced global energy services provider and is well suited to ensure the success in the Buffalo project. They have already made encouraging progress in assessing our well plans, reviewing drilling rig alternatives and assessing the necessary long lead items for drilling.
"The Buffalo redevelopment opportunity is well placed for success given its known production capability and low development cost and will be greatly enhanced as oil prices continue their recovery.
"We look forward to an exciting year with drilling at the Buffalo Project as well as our Dorado FEED activities and the Apus-1 and Pavo-1 exploration drilling campaign".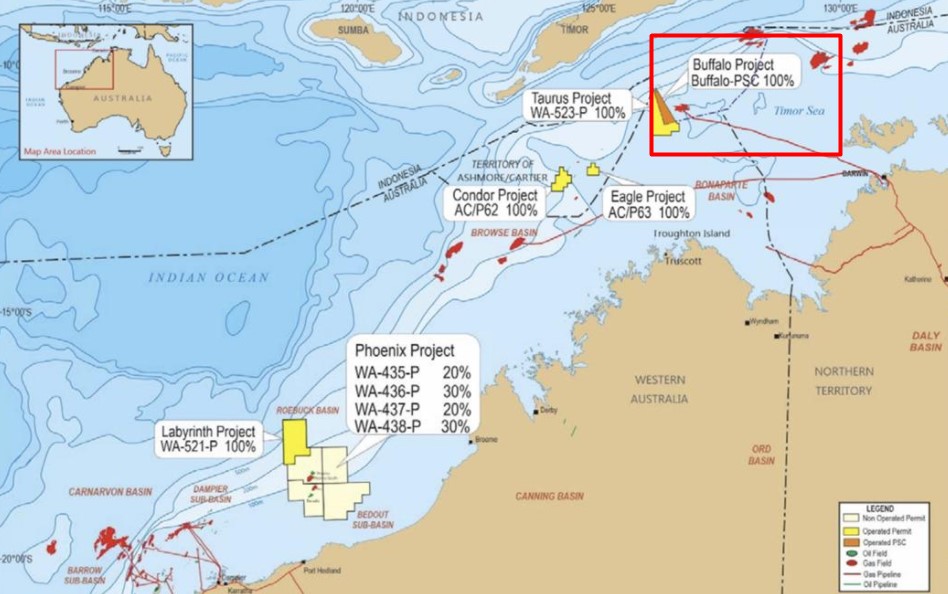 It is worth pointing out that the Buffalo oil field is offshore Timor-Leste in the Bonaparte Basin near several other oil and gas fields. According to Carnarvon, it is a low-cost development with rapid payback and 2C contingent resources of 31.1 million barrels of oil.