Carnarvon finds future surface locations for Buffalo wells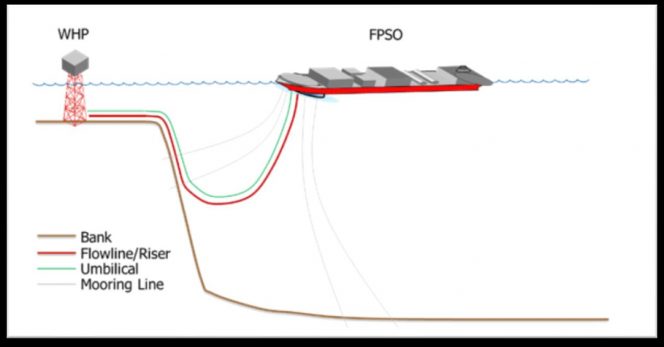 Australia-based Carnarvon Petroleum has completed field surveillance operations on its Buffalo project located WA-523-P in the Timor Sea and found potential surface locations for wells. 
Carnarvon, as the operator of the project, during the course of the first week of October mobilized a team to undertake field surveillance operations in the area of the proposed Buffalo oil field redevelopment area.
This surveillance was undertaken in order to determine the potential future surface locations for wells, the platform and flowline to a floating Production, storage and offloading vessel (FPSO).
Carnarvon revealed plans for drilling of the first production well on its Buffalo oil field redevelopment back in May 2018. The first step in the redevelopment is the drilling of the Buffalo-10 well, which is intended to be the first production well in the oil field redevelopment, positioned to test the new oil in the attic accumulation as well as drill deeper into the oil pool in the previously developed portion of the field.
Carnarvon informed on Tuesday that the data from the survey indicates that there are no impediments to locating the wells in the surface locations that are most ideal for targeting the identified attic of oil with additional analysis continuing to be being undertaken.
In line with ongoing operational readiness, the company has also submitted the Environmental Plan for the drilling of up to three wells in the field.
Carnarvon is also actively engaging with the governments of both Australia and Timor-Leste in order to be able to drill a well, in the Timor-Leste jurisdiction, in the third quarter of next year.
Carnarvon was awarded the WA-523-P acreage in May 2016 for an initial six-year term which included the previously developed Buffalo field. The Field was discovered by BHP in 1996 and subsequently developed using four wells drilled from a small, unmanned wellhead platform installed in 25 meters water depth, tied back to an FPSO.
Production started in December 1999 at production rates up to approximately 50,000stb/d and terminated in November 2004 after the production of 20.5MMstb of highly-undersaturated, light oil (53°API) from the Jurassic-age Elang Formation. All existing facilities and wells were decommissioned and removed prior to Carnarvon being awarded the block.
Related news
List of related news articles