Chart Industries makes $7 million investment in Stabilis Energy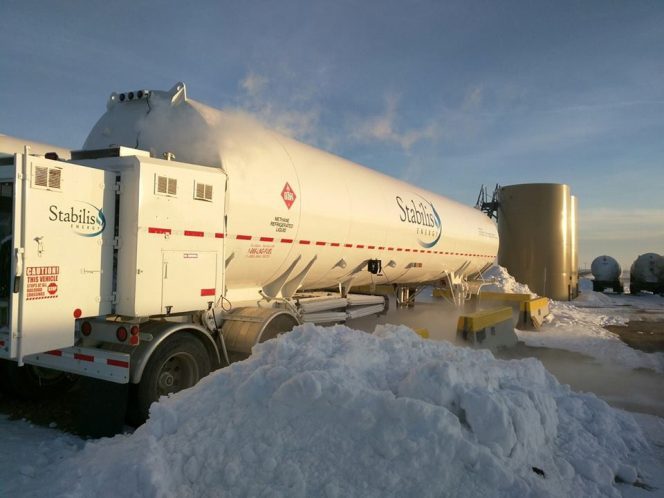 ---
LNG engineer Chart Industries has invested around $7 million in U.S. LNG producer and provider Stabilis Energy.
Chart said on Monday that the $7 million investment in Stabilis was for up to 9 percent of common equity.
The transaction is scheduled to close within the next thirty days subject to both parties meeting certain closing conditions. The actual investment and ownership will be determined at closing.
Stabilis and Chart together built a 100,000 LNG gallon per day liquefier in Texas, with the intended purpose to service multiple end markets, including energy, industrial, mining, and Mexican exports. Chart supplied the liquefaction train, storage, gas pretreatment, and truck loading facilities, which contributed to the record production levels of the plant.
Jill Evanko, CEO of Chart, said: "We are pleased to announce this strategic investment in Stabilis Energy. We look forward to providing equipment and process to Stabilis and other customers as they expand in the small-scale and utility-scale LNG market. We expect over $650 million of opportunity in this market for our products in the next three years."
James Reddinger, president and CEO of Stabilis, added: "Stabilis welcomes Chart Industries as a shareholder. This transaction better positions Stabilis to pursue our North American small-scale LNG growth strategy, which is currently focused on plant development opportunities in the United States and Mexico.
"Chart's investment will increase our publicly traded float and total shares outstanding, thereby helping Stabilis meet its NASDAQ listing requirements. Furthermore, the investment will reduce our financial leverage and give us a stronger balance sheet to support our growth plans."
It is worth reminding that American Electric Technologies and Stabilis Energy completed a share exchange transaction, completing the creation of a small-scale liquefied natural gas (LNG) production and distribution company last week.
As a result of the transaction, the company began operating under the name Stabilis Energy and trading on Nasdaq under the ticker symbol SLNG.
Stabilis Energy and its subsidiaries own 90 percent of the combined company, and the former American Electric stockholders own 10 percent of the combined company.
Related news
List of related news articles