Chart invests in Transform Materials for hydrogen production
Chart Industries has acquired 5 per cent ownership of Transform Materials, a U.S.-based technology company that uses microwave plasma to convert natural gas into acetylene and hydrogen.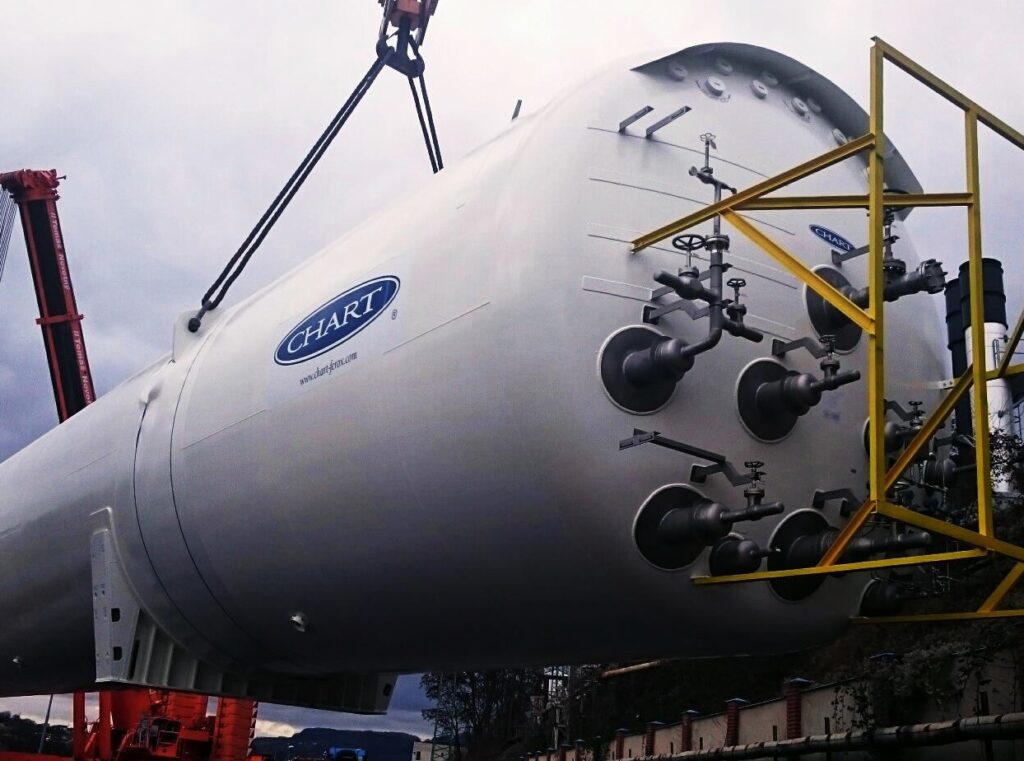 The process that this sustainable chemical technology company uses is selective, cost-effective, and net-carbon-negative and it converts the methane in natural gas into high-value products suitable for direct use or downstream reactions.
Along with the investment, Chart and Transform also signed a binding commercial Memorandum of Understanding (MOU). The MOU establishes the commercial collaboration and equipment supply arrangements for Chart to supply Transform projects.
David Soane, chairman of Transform Materials, explained: "We transform methane into acetylene and hydrogen, critical precursors for the synthesis of high-value chemical end products, without using traditional techniques that form carbon dioxide. That means we can meet important future needs of the petrochemical industry without creating harmful greenhouse gases. An important benefit of our technology is that it repurposes the carbon that methane—a potent greenhouse gas—contains, so that it doesn't enter the atmosphere. We saw immediately how Chart's process chemicals and hydrogen technologies can help us deliver clean, high-purity hydrogen and acetylene to our customers at scale."
Jill Evanko, Chart's CEO and president said: "This investment in and commercial agreement with Transform Materials is yet another step toward expanding our customers' options in our high-growth clean-energy markets, in particular hydrogen. Perhaps most impactful about Transform's patented process technology is that there is no oxygen involved in the reaction, so therefore no carbon dioxide ("CO2") is generated – the very definition of clean."
This tick all the boxes of Chart's criteria for its strategic inorganic investments in clean energy, specialty markets, and repair and service. Besides bringing access to a new range of customers and commercial projects and access to regions for the respective products and applications, the investment adds equipment that builds Chart's full-solution menu for applicable markets.
The examples for this would be:
BlueInGreen water treatment technology + Chart bulk tanks
Cryo Technologies helium and hydrogen liquefaction process + Chart storage, transport, brazed aluminum ("BAHX") and air-cooled heat exchangers ("ACHX")
SES cryogenic carbon and direct air capture process + Chart's ACHX, storage, vacuum insulated pipe, transport
And now, Transform Materials' hydrogen process + Chart's pump, downstream liquefaction, storage, and distribution equipment
Chart payed $25 million for 5 per cent of Transform Materials' equity.