Chevron plans to turn Kitimat LNG plant all-electric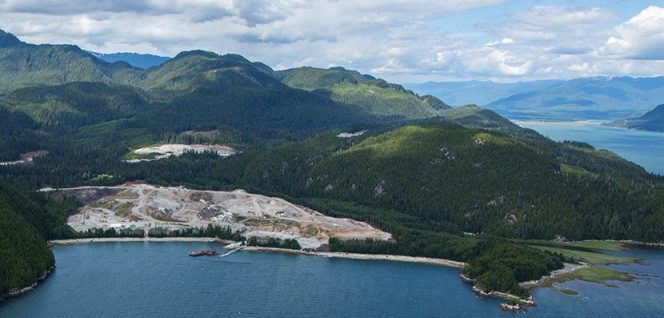 ---
U.S. major Chevron has been seeking approval to modify its plans for the Kitimat LNG export facility on Canada's Pacific Coast to an all-electric design.
The transition to an all-electric design will result in the lowest greenhouse gas emissions per ton of LNG of any large project in the world, the company said in its updated project description
Chevron and partner Woodside Petroleum informed that the expansion project would comprise two phases, namely the optimization of the two LNG train configuration to use all-electric drive design with a combined output capacity of 12 mtpa, an optimized marine terminal and reduced LNG storage capacity and a potential expansion that includes an additional LNG processing train pushing the total capacity to 18 mtpa, an LNG storage tank and an additional LNG loading berth on the Kitimat LNG foundation project site, the filing reads.
The request to increase the plant's capacity has been filed by the project proponents preciously triggering a new federal screening of the project expected to begin soon.
As part of the new round of approvals, the project is proposing to become an all-electric plant powered by hydroelectricity, allowing expanded capacity without the corresponding increase in emissions of a traditional LNG facility.
LNG is created by cooling gas in an energy-intensive process typically powered by burning natural gas. Kitimat LNG instead proposes a 700-megawatt electric motor to run all liquefaction, utility compressors, pumps, and fans with hydropower bought from the local utility. It will have backup diesel power generators onsite for emergencies.
If the project proposal is approved, Kitimat LNG will produce less than 0.1 ton of carbon dioxide equivalent for every ton of LNG compared with a global average of more than 0.3 ton of CO2 equivalent.
Chevron and Woodside expect to make a final investment decision for the project in 2022 to 2023 with the production start scheduled for 2029.
It is worth noting that the revised proposal may trigger a need for a federal environmental assessment.