ConocoPhillips lifts 4Q profit. Sets aside $6.1 billion to spend in 2019
U.S. oil company has reported fourth-quarter 2018 earnings of $1.9 billion, an increase compared with fourth-quarter 2017 earnings of $1.6 billion.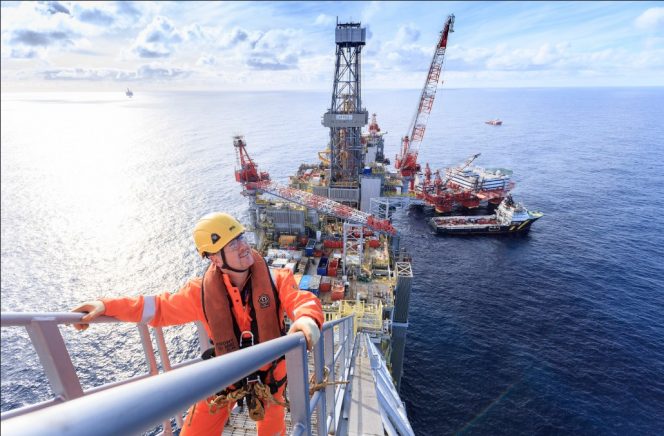 Excluding special items, fourth-quarter 2018 adjusted earnings were $1.3 billion compared with fourth-quarter 2017 adjusted earnings of $0.5 billion.
ConocoPhillips said special items for fourth quarter 2018 quarter included a gain from the sale of a partial interest in the Clair Field offshore UK to BP, deferred tax adjustments and amounts recognized from the PDVSA International Chamber of Commerce (ICC) settlement, partially offset by unrealized losses on Cenovus Energy equity.
Full-year 2018 earnings were $6.3 billion, compared with a full-year 2017 net loss of $0.9 billion.
Excluding special items, full-year 2018 adjusted earnings were $5.3 billion, or $4.54 per share, compared with full-year 2017 adjusted earnings of $0.7 billion, or $0.60 per share.
---
---
Production excluding Libya for the fourth quarter of 2018 was 1,313 MBOED, an increase of 94 MBOED compared with the same period a year ago.
During the quarter, ConocoPhillips achieved first production from three major projects including GMT-1, Aasta Hansteen and Clair Ridge. Additionally, production continued to ramp-up at Bohai Phase 3 and the final development phase at Bayu-Undan was completed. In the Lower 48, production from the company's high-margin Big 3 unconventionals grew to 335 MBOED. In Alaska, the exploration program resumed and includes testing of the Kuparuk Cairn prospect and appraisal of the Narwhal and Greater Willow areas.
The Cairn and Narwhal wells utilize existing pads, minimizing the environmental footprint while testing new resources.
Reserves replaced
According to ConocoPhillips, preliminary 2018 year-end proved reserves are 5.3 billion barrels of oil equivalent (BOE). The total reserve replacement ratio, including a net increase of 0.2 billion BOE from closed acquisitions and dispositions (A&D), is expected to be 147 percent. Increased crude oil reserves accounted for over 90 percent of the total change in reserves.
Excluding acquisitions and disposals, the organic reserve replacement ratio is expected to be 109 percent. Approximately 33 percent of organic reserve additions are from Lower 48 unconventional assets, 29 percent from Alaska and 22 percent from Asia Pacific and Middle East.
$6 billion to spend
The company's 2019 guidance for capital expenditures is $6.1 billion. First-quarter 2019 production is expected to be 1,290 to 1,330 MBOED, reflecting the impacts of a planned turnaround in Qatar of approximately 15 MBOED and government-mandated production curtailment in Canada of approximately 10 MBOED.
Production is expected to ramp-up in the second half of the year, with full-year 2019 production guidance unchanged from the previously communicated 1,300 to 1,350 MBOED. Production guidance for 2019 excludes Libya.
Related news
List of related news articles