ConocoPhillips makes gas discovery in Norwegian Sea
Oil major ConocoPhillips has made a gas discovery southwest of the Skarv field in the Norwegian Sea.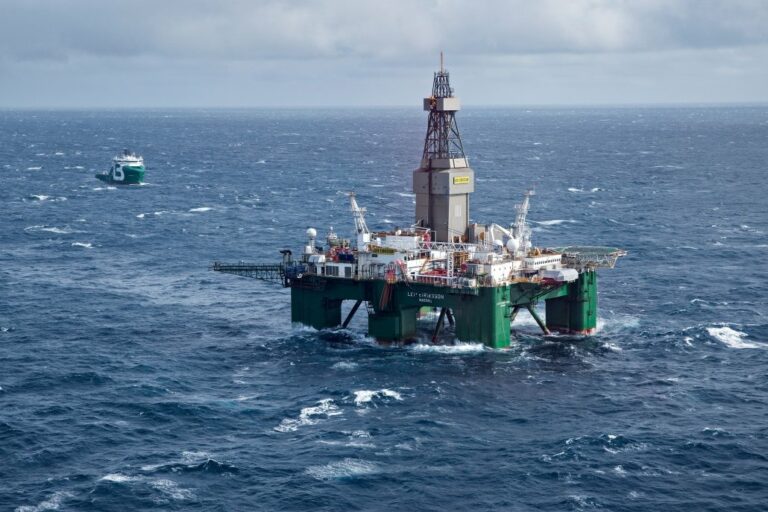 The wildcat well 6507/4-1 (Warka) is located in production licence 1009 where ConocoPhillips is the operator.
The Norwegian Petroleum Directorate (NPD) said on Wednesday that the well was drilled about 27 kilometres southwest of the Skarv field in the central part of the Norwegian Sea and 240 kilometres northwest of Brønnøysund.
The drilling permit for the well was granted to ConocoPhillips back in August 2020.
The primary and secondary exploration targets for the well were to prove petroleum in reservoir rocks from the Alba and Apt Ages respectively, in the Early Cretaceous (Intra Lange Formation sandstones).
In the primary exploration target, ConocoPhillips encountered a 27-metre gas column in sandstone layers in the Lange Formation, with moderate but uncertain reservoir quality.
The gas/water contact was not encountered. No reservoir rocks were encountered in the secondary target.
Preliminary estimates place the size of the discovery between 8 and 30 million standard cubic metres (Sm³) of recoverable oil equivalent, the NPD said.
The licensees will assess the results of the discovery together with other nearby prospects with a view to a potential development to existing infrastructure.
Matt Fox, ConocoPhillips executive vice president and chief operating officer, said: "This discovery, potentially the largest on the Norwegian Continental shelf this year, bolsters our position in the Norwegian Sea and the Heidrun area.
"The Warka discovery and potential future opportunities represent very low cost of supply resource additions that can extend our multi-decade success on the Norwegian Continental Shelf".
The well was not formation-tested, but extensive data acquisition and sampling have been carried out.
This is the first exploration well in production licence 1009, which was awarded in APA 2018.
The well was drilled to a vertical depth of 4960 metres below sea level, and it was terminated in the Lange Formation from the Early Cretaceous Age. Water depth at the site is 400 metres. The well has now been permanently plugged and abandoned.
The well 6507/4-1 was drilled by the Leiv Eriksson drilling rig which will now drill wildcat well 6507/5-10 S in production licence 891 in the Norwegian Sea, where ConocoPhillips is also the operator.