Conrad's Tambak-2 DST hits snag due to 'extreme' formation damage
Oil and gas company Conrad Petroleum has hit a snag with the Drill Stem Testing at its Tambak-2 offshore well in Indonesia.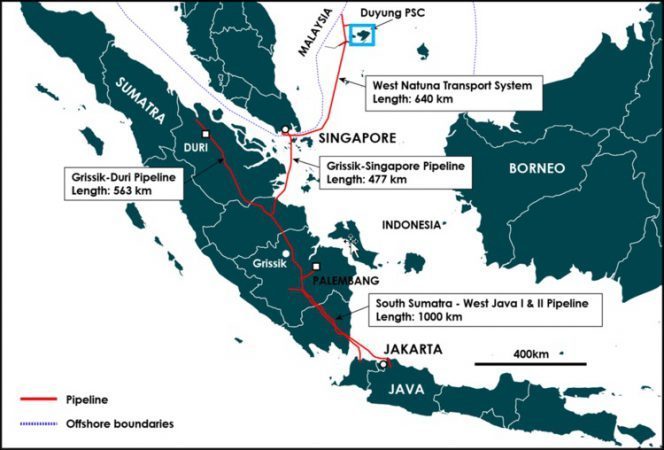 As reported on October 15, Conrad had successfully appraised the southern area of the Mako gas field in Duyung PSC with the Tambak-2 well and was preparing for an extensive drill stem test (DST) program.
However, Coro Energy, Conrad's partner in the project, said Friday that there had been problems with Drill Stem Testing.
Coro said: "Following the drilling of the Tambak-2 well as announced on 15 October 2019, operations have been focused on conducting a Drill Stem Test ("DST") across the intra-Muda reservoir. The operator has reported that these DST efforts have not been successful, due to formation damage in this highly permeable and porous reservoir."
According to Coro, two separate DST attempts have been conducted across the intra-Muda reservoir without success due to extreme formation damage.
Operational issues encountered while setting the bridge plug (needed to isolate the gas-bearing reservoir) resulted in a 'swabbing' of the well which led to a substantial gas kick, with gas flowing to surface. Heavy mud was used to control the well, resulting in large volumes of barite mud being lost to the permeable reservoir. Coro further said that reservoir formation had become plugged and damaged by the barite mud.
Rig moving to Tambak-1
Per Coro, prior to the DST attempts, a full logging suite was acquired, including formation pressure measurements, in the Tambak-2 well. This confirms a 10 metre (33 ft) gross gas zone with formation permeabilities calculated to be in the 200 millidarcy to 3 darcy range across the best quality zone, a highly permeable reservoir as predicted.
The pressures indicate the well encountered the same gas accumulation as at Mako South-1, over 13 km away, with mud gas readings indicating a dry methane gas almost wholly C1 with minor C2, again consistent with Mako South-1. Petrophysical analysis of the log data suggests any DST testing would have yielded similar high flow rates to the discovery well, Coro said.,
The next step in the drilling campaign will be to mobilize the rig to the Tambak-1 location where the well spud is anticipated in the coming days.
James Menzies, Coro Energy CEO commented: "While the lack of a successful DST at Tambak-2 is disappointing, the main objectives of the well have been met, namely demonstrating a continuous gas-bearing reservoir over a large distance; confirming the same pressure system and gas-water contact as seen at Mako South-1 and in addition, the same quality of reservoir but with better sand development than expected. In light of these results, we remain confident of a material uplift in contingent resources and asset value.
The Asian Endeavour 1 rig is now being prepared to mobilize to the Tambak-1 location where we will further appraise the Mako field and also test the underlying Tambak structure, an exciting amplitude supported prospect with the mid-case prospective resource potential of 250 Bcf."
---
Spotted a typo? Have something more to add to the story? Maybe a nice photo? Contact our editorial team via email.
Also, if you're interested in showcasing your company, product, or technology on Offshore Energy Today, please contact us via our advertising form, where you can also see our media kit.
Related news
List of related news articles