Construction starts on third Fast4Ward FPSO hull, SBM Offshore reveals
Dutch FPSO provider SBM Offshore has revealed that a Chinese yard has started building its third Fast4Ward FPSO hull.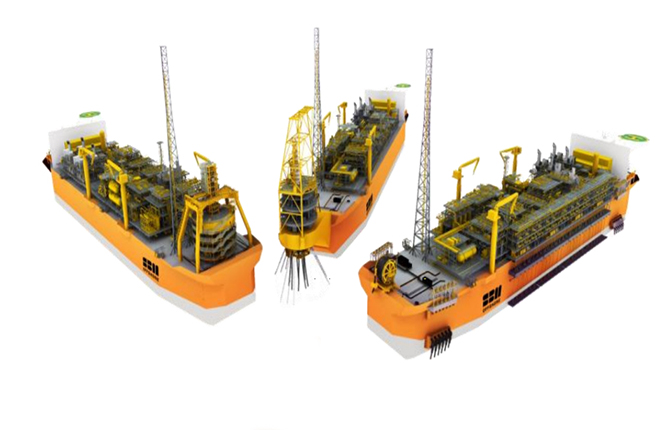 Fast4Ward is SBM Offshore's program aimed to standardize the FPSO construction and delivery process, thus reducing cost and speeding up the time to the market by up to 12 months.
According to SBM Offshore's quarterly report on Thursday, the company currently has three standard, multipurpose hulls under construction.
The first hull left dry dock in the yard of Shanghai Waigaoqiao Shipbuilding (SWS) on June 8, 2019. The hull is allocated to the FPSO Liza Unity, which will be used By ExxonMobil in Guyana for the development of the second phase of the Liza oil field.
Once fully completed, Liza Unity will be able to produce 220,000 barrels of oil per day, will have associated gas treatment capacity of 400 million cubic feet per day, and water injection capacity of 250,000 barrels per day.
Furthermore, the company said that good progress is being made on the second hull in the yard of China Merchants Industry Holdings (CMIH).
Finally, the construction on the third hull has recently started in SWS yard, SBM Offshore said in its quarterly report.
"SBM Offshore is confident that this hull will be allocated to an identified opportunity," the company added.
It is worth reminding that SBM announced it had progressed negotiations to start work on its third standard, multi-purpose FPSO hull back in February 2019.